Georgia: The land of mountains, wines and hospitable people!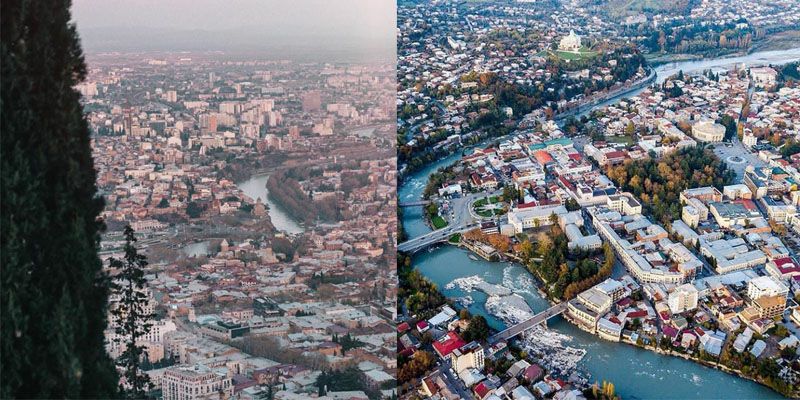 There is a legend that when God was handing out the lands to the people, the Georgians were busy celebrating the creation of the Universe and they came too late to the handout. When God asked them "Where were you before?" the clever Georgians replied: "Sorry, dear God, we drank to Your health!"
Of course, after hearing these words God could not deprive this nation of land, and gave them land that was reserved for himself, saying in parting, "Remember, this land is very beautiful and incomparable! Everyone will love and admire it!"
Whether this is true or just a beautiful legend nobody knows but such legends in Georgia are plentiful!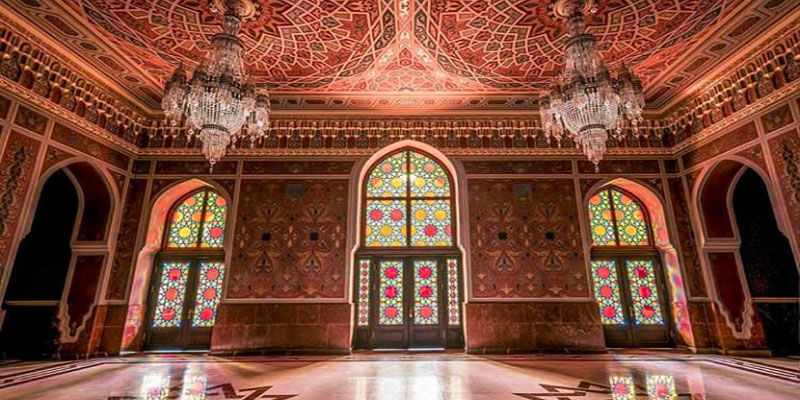 Georgians await you in the land of smiling highlanders and wine!
Information about Georgia.
The Republic of Georgia is situated on the edge of Europe and Asia, in Central-Western Transcaucasia. In the East its neighbor is Azerbaijan, while to the South there is a border with Armenia and Turkey.
The West of the country is washed by the Black sea, and the Northern border is shared with Russia.
The capital of Georgia.
The area is just 69700 sq m, and the capital is the city of romances - Tbilisi.
The climate of Georgia.
The climate of Georgia is very diverse depending on the region.
For example, in the West the climate is subtropical, which flows to moderate in the East. On its small territory clashes the cold breath of mountains and the warm breeze of the Black sea that reaches even the most remote settlements. Here the highest temperature is +3-+9C in the region of Adjara at winter and the lowest is about -2C in the Iberian basin, although in the mountains can be very cold. Summers are long, hot, and the temperature ranges between +23-+26C.
The climate of Georgia makes tourism possible all year-round and the local nature gives fresh fruits and vegetables in abundance. Thanks to enjoying such a warm and sunny climate Georgians are cheerful, kind and responsive people. The country's population is less than 5 million people, among which more than 80% are Georgians, but there live also Armenians, Russians and Azeris.
The religion of Georgia.
There are also all religious movements of nowadays: Orthodox Christians, Muslims, Catholics, etc. Interestingly, Georgia became one of the first countries to adopt Christianity in 337 A. D. Linguistically this proud nation is not so diverse.
The language in Georgia.
The state language is Georgian, the older generation speaks Russian well, but the youth prefers English.
The currency in Georgia.
Traveling across Georgia, don't forget to carry local currency. The Georgian gel is made up of 100 tetri. The Dollar and gel are correlated as 1 to 2.5 - a very convenient conversion! It is better to change money in banks and exchange offices (which work from 9:00 to 19:00). We highly recommend you avoid exchange transactions with individuals, as there is a great risk of deception or fraud! As in any developed country, you can pay in dollars (gleefully accepted in the private sector).
In the resort area and in Tbilisi you can easily pay with a credit card, but in private shops, hotels and in provincial towns they are not accepted. While talking about shopping, it is worth mentioning that the stores in Georgia are usually open from 9:00 to 19:00, and many of them work around the clock! Local fairs and bazaars are ready to meet customers seven days a week.
The friendliness and hospitality of the local cafes and restaurants create the impression that they are waiting just for you! Kind hosts will look after you while nimble waiters will quickly dish up your buffet of local delicacies.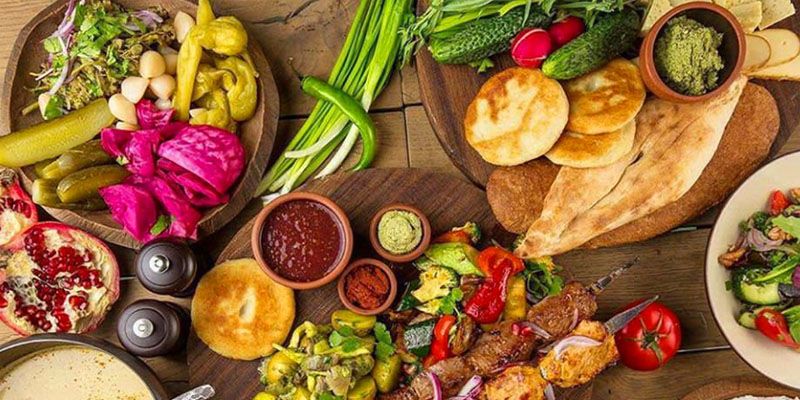 Food and traditional dishes in Georgia.
Food for Georgians is part of their culture that was formed on the basis of ancient traditions. Particular preference is given to meat, greens and cheese. Therefore, your serving is bound to include mcevedy (barbecue), khinkali (spiced dumplings with mutton), laurie (a dish made of ham), kupaty (smoked sausages) and more!
Aromatic herbs will not only become a decoration for dishes, but will be present in salads and snacks. The same can be said about the cheese - this ingredient is used for many dishes!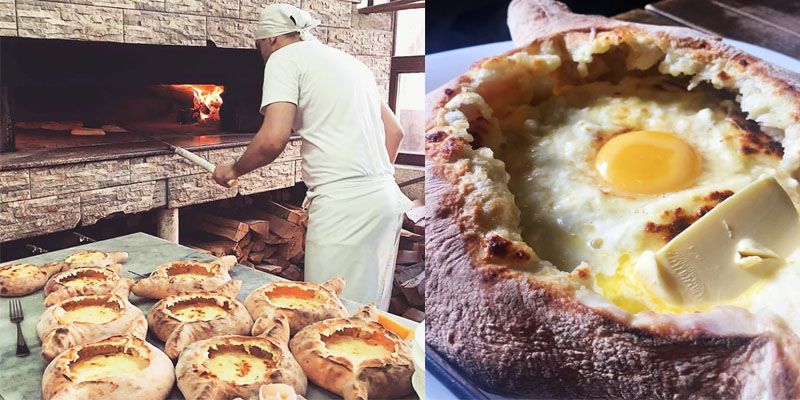 We especially recommend you try khachapuri - a delicious cheese cake, which has long been listed as one of the favorite dishes of many countries and peoples outside Georgia.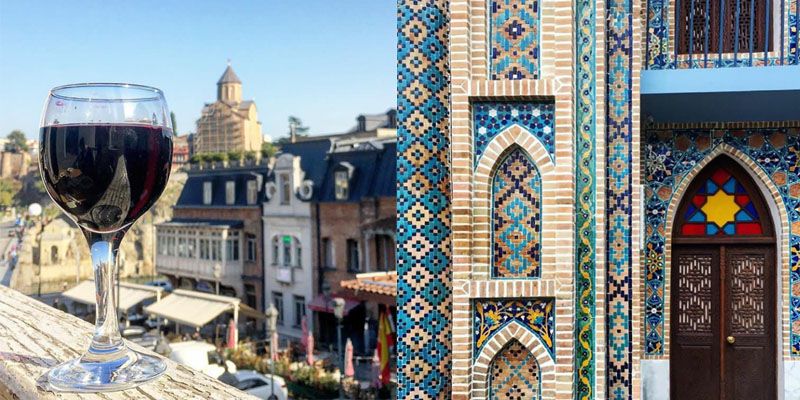 Wine takes a special place in Georgian cuisine and it is literally a national pride! Today there is scientifically proven information that indicates that in the VI millennium BC wines was already produced in these areas. Thus, there is reason to believe that in these places was born the culture of winemaking.
Wines of Georgia.
Local wines have their own unique taste and are manufactured in accordance with special traditions. In Georgia wine is aged in qvevri - special jars, not bottles, as used in Europe. So if you have the opportunity - try Georgian wine. "Manavi", "Napareuli", "Akhasheni", "Eniseli" and many others await you! In addition to delicious wines Georgians can boast amazing healing water.
Mineral water in Georgia.
Many have heard about the Georgian mineral springs - "Borjomi", "Zvare", "Sairme" and 19 other waterways that supply water to more than 25 countries. Due to these water treasures, Georgia has also developed recreational and health tourism.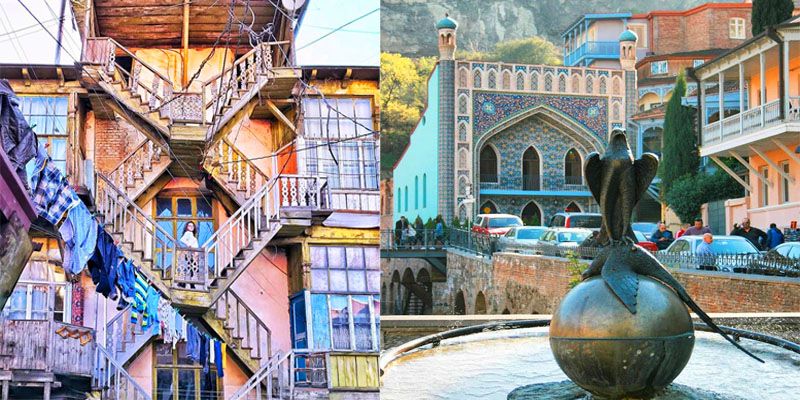 Today the most popular pearls of Sakartvelo (how Georgians call their native land) are Batumi and Tbilisi.
Tbilisi.
It is usually Tbilisi that is first to greet arriving visitors. The capital of the country is situated between the hills and divided into Old and New towns. In the narrow streets of Old Tbilisi are houses of XIII-XIX century, the fortress complex Narikala, old Metekhi Church and Anchiskhati coexist with Sioni Cathedral and Sameba. New Tbilisi will show you the modern Georgia that was embodied in trendy buildings of the Ministry of Justice, the original police stations and hotels, unusual compositions Rike Park, a futuristic bridge of Peace and Freedom square. In the outskirts of Tbilisi you can also find many interesting things. Male Betania monastery was founded in the XI century and is still functioning. Historians, iconographers and just versatile educated people will find a lot of interesting remnants from Georgian history and art here.
20 km separate the present capital from the first capital of Sakartvelo - Mtskheta. Here, in the year 337, Christianity was proclaimed the state religion; it was here, according to the chronicle of the Georgian Orthodox Church, that was hidden one of the world's most sacred items from the Christian world - Chiton, which was brought from Jerusalem. Walking in this picturesque area, which offers breathtaking views of the confluence of the rivers Aragvi and Mktvari, it is really easy to believe that the local hills received the blessing of heaven. But if you come to Tbilisi for a few days only, and you don't have enough time to see the entire country, we offer you to visit the Ethnographic Museum. It is situated on 52 acres of land near Turtle Lake and the local exhibitions were brought here from all over Georgia. The Museum is divided into 14 ethnographic zones in accordance with the regions of the country, and each zone has become a perfect illustration of Georgian regional culture.
Batumi.
Today a Georgian miracle is a name of the Georgian city of Batumi on the sea shore. We talk about modern and summery relaxed Batumi. Here people come for the beautiful beaches, delicious khachapuri and bronze tan. The holiday season lasts from June to September, but the locals will whisper you a secret: it is better to come here in the second half of September - the water is still warm, the bazaars are still abundant with fruit, but there is no influx of tourists. Rather than stay at the city beach we recommend you go to the village of Sarpi with clear water, where your holiday will not be disturbed. Arriving in Batumi, you need to remember two facts: First, in spite of active modernization of the city, there is still a shortage of hotels in the medium price range and trade is conducted mainly in the markets, not in the usual supermarkets. Secondly, Batumi is a resort, so there are few sights here. But during an evening stroll you can walk along Primorsky Boulevard, to take photos on the background of the tower of the DNA Alphabet, sculpture "Love".
If you prefer to combine usefulness with pleasure then rent a bicycle for a walk (about 20 gel). If it becomes unbearable from the summer heat - the Ice Palace waits for you, there you can cool off while skating. If during your travel you want to see as much as possible, we recommend in addition to Tbilisi and Batumi that you visit the Vardzia cave monastery complex of XII - XIII centuries, which is located in Samtskhe-Javakheti. On the left bank of the Mtkvari river stretches churches, chapels, library, cell, baths - totaling about six hundred sights over approximately 900 meters. Amazing man-made buildings are hiding deep in the mountains or rise to the height of an eight story building! Today Vardzia is a popular tourist attraction, and initially this fortress-monastery was built for defense against invaders from southern countries.
The most popular cities in Georgia.
In Georgia there are lots of rock cities.
One of them is Uplistsikhe, which emerged on the bank of the river Mtkvari, near the town of Gori. Its name translates as "fortress of God", and, despite the fact that the local inhabitants were replaced periodically and changed their beliefs, the name of the city was unchanged for ages. On the way from Tbilisi to Varzari it is worth making a short stop at the famous fortress of Khertvisi. It was built between the X and XIV centuries by the order of Queen Tamara. The construction of this masterpiece of architecture was associated with tragic events, which every local resident will tell you! Georgia is delightfully varied, and you can verify this by travelling its regions.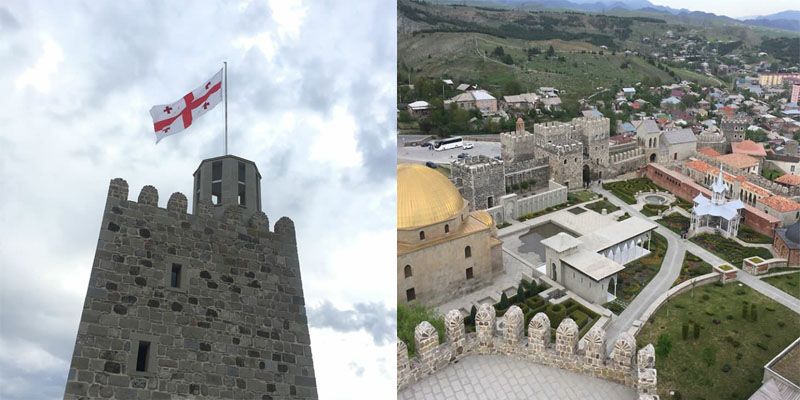 For example, Kakheti (Casete) is a region of vineyards which surround the towering temples. Many of these are located in Telavi, a historic town that was stuck on a steep mountain slope. Special admiration causes David Gareja monastery in the middle of a rocky desert, which demonstrates a striking panorama of the neighboring Azerbaijan. In Kakheti it is usually recommended to spend 2-3 days.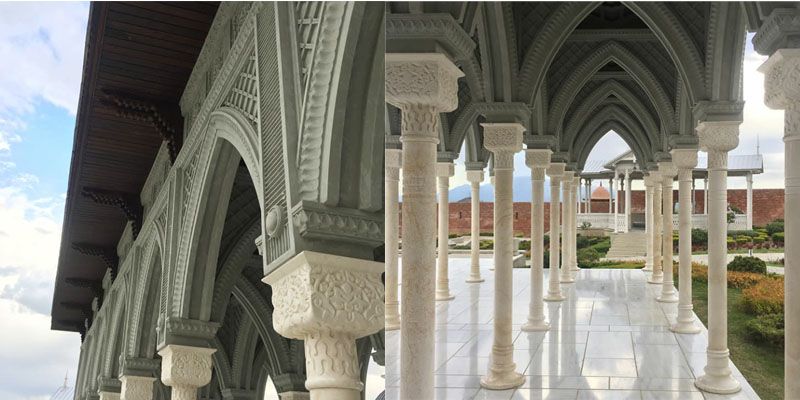 If you like active tourism, you should visit the national parks of Vashlovani and Lagodekhi. Kutaisi was once the second capital of Georgia and today it returns its former glory. In its vicinity you can find a lot of interesting historical sights, exquisite monuments, natural wonders (fabulous canyons Marchwinski and Okaze, caves of Sataplia Park), and even find the rock that has the name of Prometheus... Can you guess why? Southern Georgia (Samtskhe-Javakheti) connects the East (Tbilisi, Kakheti) and the West, where Batumi, Kutaisi and Svaneti are located. This connection is even visible in the nature of the region: here the forest is gradually receding, while generally not turning into endless fields; the rivers find their way in the mountain gorges, and their banks are inhabited by people. Here is amazing nature, where you can relax both body and mind.
During this holiday don't forget to visit the newly renovated Rabat fortress. The road in Samtskhe-Javakheti will lead you to the most comfortable mountain area of the Sakartvelo - Svaneti region. This is a land of people that still live in high guard towers. Here in the mountain valleys huddles a special world so unlike our own. This world is headed by Ushguli which is recognized as one of the highest inhabited areas in the whole of Eurasia. It is pity to leave this region, say experienced travelers. They recommend to dedicate at least 2 days to these places and to see the Kazbegi village at the foot of the mountain, the Church of Gergetis Sameba and Dadiani Palace, which has long been listed as a world heritage site by UNESCO.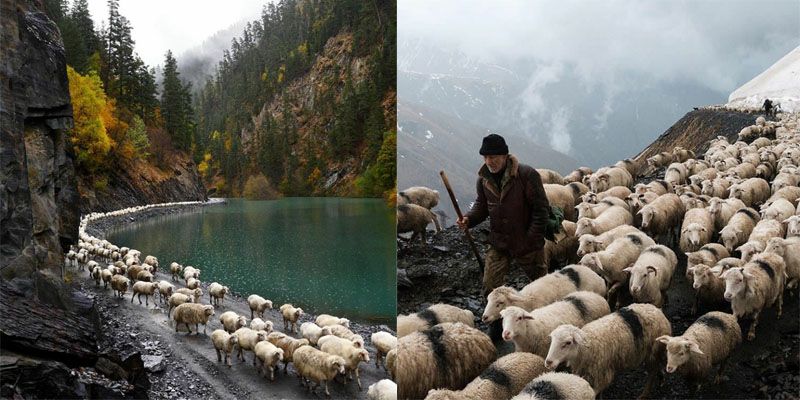 If you like to visit the places where there are no other tourists then you need to go to remote Tusheti. Access is only possible via an off-road vehicle (about 200 gel per day for rental car). It is isolated from civilization and provides untouched nature intertwined with ancient historical monuments. Of course, every country has thousands of attractions and to see them all at once is very difficult.
Tourists with experience recommend to do something different from the standard programs, something, which will make your journey individual and unique. If you like sports, then visit the game of Georgian Rugby players.
Maybe you are excited by extreme sports? If so, then go to admire the mountain peaks of Sakartvelo from the height of paragliding. Art lovers can visit the Tbilisi Russian theatre of Griboyedov or marionette theatre of Rezo Gabriadze.
A custom regulations in Georgia.
Finally, a little bit about customs regulations.
In Georgia there is no limit to the import of foreign currency, but the national currency has a limit of no more than 25 thousand gel. During the year the export of imported foreign currency is permitted, but you can't take more than 30 thousand gel. As in any other country, Georgia prohibits the importation of weapons, explosives, drugs, literature that denigrates the state system and certain types of video production. The export of objects of historical and cultural values is banned.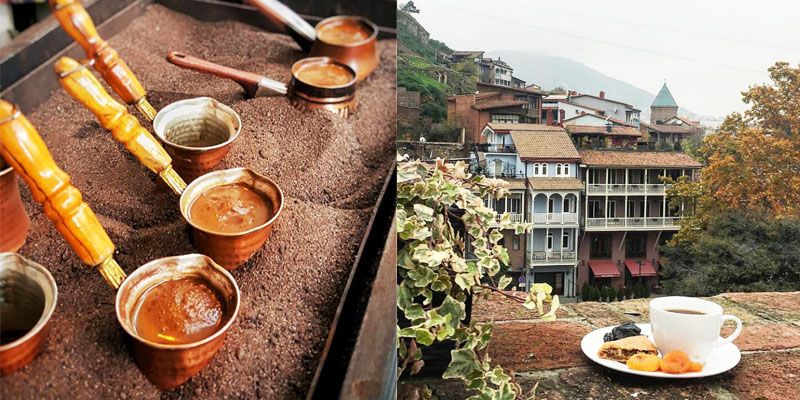 But the main value of any travels are unforgettable memories and unique emotions that fill us with strength and vitality, so rules and limits will not be a hindrance in the way of a real traveler!