One can visit Croatia to have delight in nature, to have a rest from hustles and hassles of modern civilization
This is the place where one can get a sun-tan on the ecologically clean beaches, to bathe in the crystallized sky-blue waters to one's heart's content, to make recovery of one s health in the mineral springs, and one can entirely merge with the nature on one of the nude beaches. One cannot find here the noisy discos and incessant parties.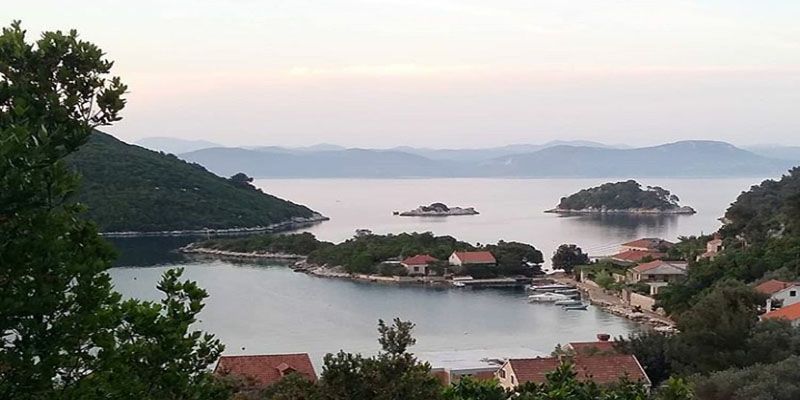 Multitudinous pine trees and the most beautiful bays, excellent environment and healing springs – it is all about her, Croatia.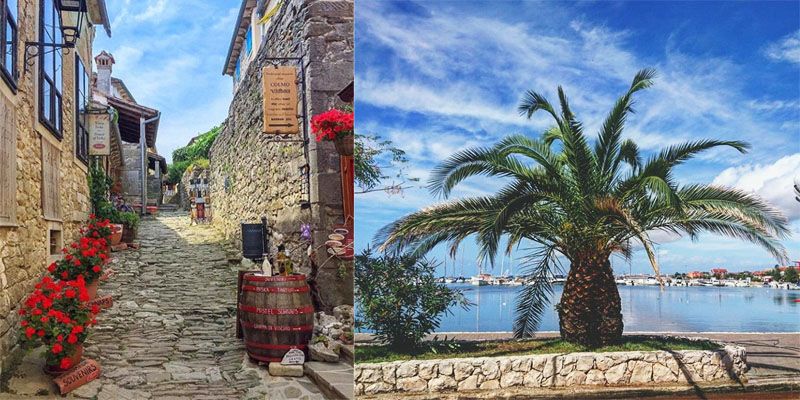 Territory
It is territory is located southwardly of the Central Europe and, partially, westwardly of the Balkan Peninsula. In 1991, Croatia had seceded from Yugoslavia, and today it is an independent state which share borders with Hungary, Serbia, Montenegro, Slovenia, Bosnia and Herzegovina, as well as bounded by the Adriatic See.
Capital
Zagreb is the biggest city and while also is a capital of Croatia.
Administratively, country is divided into 20 županije (administrative-territorial units) which, in its turn, are divided into cities, districts, communities. Population.
The population is about 2.45 million people of which 90% are the Croatians, 4% - the Serbs.
People, mostly, are Catholics.
Language
An official language is Croatian language, and in some cities Italian language is very popular.
Croatian Coast of the Adriatic See and many local islands have become a popular travel destination since XIX century, nevertheless, in 1990's, there was a tourist flow reduction because of military operations and outdated structure of the infrastructure. Nowadays, this travel destination is onwards and upwards more than ever, and tourists go with great relish to have a delight in dreamlike holidays in ecologically clean part of the world.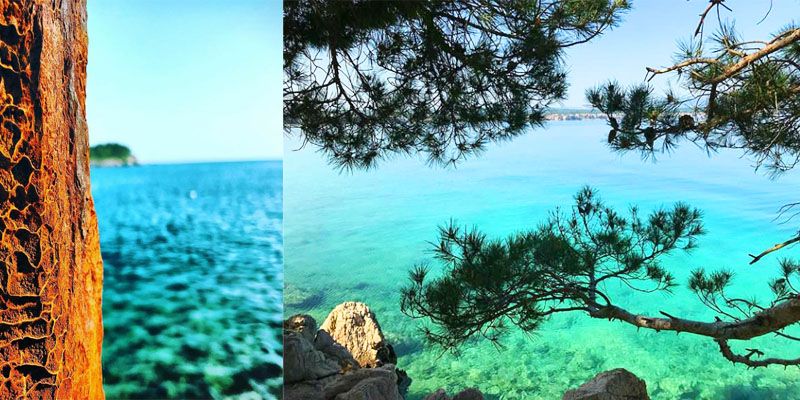 The weather and climate of Croatia
In the north climate of Croatia is continental (in winter it is up to -10C, in summer it is up to +25C). Central part of it is located in the moderately cold shade of the mountains (in winter it is from -5C is up to +5C, in summer it is 15C-20C); on the south seashores a temperature is raised by hot sun of the Mediterranean world (in winter here it is up to +10C, in summer it is up to +30C).
Money
Domestic currency – kuna – received its name after marten that is a little animal, fell of which was used to make payments in ages past and gone.1HRK=0,13EUR or 1EUR=7,5HRK. You can change money as far as the eye can reach, plastic cards are accepted everywhere; travel checks can be changed. With a purchase of a sum which exceeds 500 kunas, at departure, at the customs house, one can get the VAT refund (to present a check/purchase/ international passport). Import of foreign currency – is unlimited, and local – up to 2000 HRK. Regulations of import/export of other commodities, animals, equipment, medicines, and valuables should be clarified before a trip.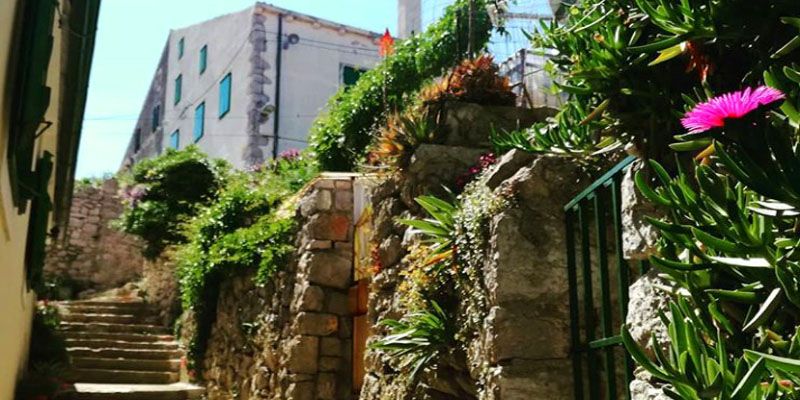 Tourism in Croatia
Croatia is considered to be one of the safest countries for tourists. Here a widespread municipal transport is the buses; it run all over the country. In big cities also run trolley cars. Tickets can be bought at the buses or at the newspaper stalls. Water-borne transportation is well-developed: ferry vessels, ships, motor-driven ships as well as international water connections. State has 6 international and 3 local airports. Tourists aging over 21 years old, have an opportunity to rent a car. In country is a right-hand traffic, roads are narrow, but in prime condition.
Hotels of Croatia
Hotels in Croatia can be found, which are suited to every fancy: both for choosy and saving traveling tourists. In most hotels can be ordered the breakfasts (buffet) or breakfast/dinner; there is also exist a system of "all inclusive". Generally, entertainments are payable, hotels of the world networks have plenty of animation. Personnel speaks English, a lot of hotels have Russian-speaking personnel.
Beaches in Croatia
Croatia is rich for its beaches: there are sandy beaches and beaches with fine pebbles; deserted or full of music and movements. In the area of Baška Voda, Brela, Tučepi, Brač Islands, probably, far the best beaches of all coast.
On the islands not far away from Dubrovnik, mostly, are sandy beaches. The water s edge is dotted with pine trees while protecting travelers from midday heat. By the way, some hotels provide free of charge sunbeds and umbrellas, but it can also be rented for 2-4 euros.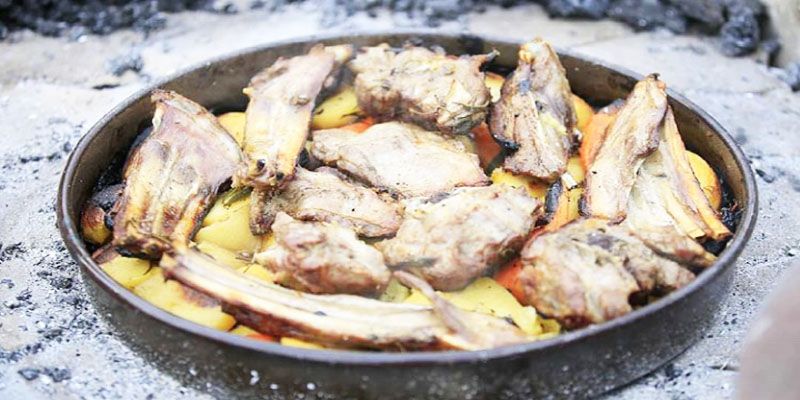 Traditional food
As for 'delicious' of any trip, in Croatia, we recommend to visit konobs – traditional Croatian porter-houses/taverns, where you will find a variety of dishes of national cuisine. Mainly, meat dishes, and on the coast you can treat yourself to fresh fish and seafood. Perhaps, you will catch fancy of a truffle dish. Among the suggested variety one should make a feast of Istrian soup of Maneštra, its base are potato and kidney bean, dried meat and seasonal vegetables can be added as well. Many people recommend Dalmatian prosciutto it is a tasty air-dried meat with a fine taste. Also, meat eaters will be pleased with different kinds of sausages: samoborskie, Zagorje cheshnovki, Slavonian Kulen. Sheep chees, Pashian s cheese and Lichian s chees - also one cannot stand idly. To a local cuisine it should be added the boiled mutton, stewed meat, ragu/ boiled dinner of the shepherds with different types of meat which is seasoned with paprika (chobanats), baked potato with bacon (politse), spaghetti with cheese (shtrukli). As a desert try the Bayadere and griot it is a delicious food made of chocolate. Croatian people are very friendly people, that s why owners of the konobs will definitely serve fruit liqueurs around you, especially, if you will drop in again! Among strong local beverages there are 'slivovitsa', 'travaritsa','lozovatcha','grushovitsa'... Extremely popular in local restaurants the various types of wine, especially, dry wines. A dinner with Croatian wine will cost you 12-15 euros, with branded beverages and fruit liquors – 20 euro, simply a lunch – approximately 10 euro, a dinner with seafood will cost you a little bit more – about 25 euros. For lobster you should lose your purse-strings up to 50 euros! By way if thank one should leave 10% of his/her check s tips. As a souvenir, travelers usually buy local wines of which here a vast number. Local fruit liqueurs "Travaritsa", "Grushovitsa", "Slivovitza", "Maraskino" (cherry brandy/liquor from Zadar), which is a favorite beverage of the British monarchs; it will make your friends, acquainted friends happy.
The jewelries 'morchish' are brooches and pendants exquisitely crafted in a form of the Negritic head, jewelries made in Rijeka. On the islands one can buy articles made from corals. Bear in mind, drawing/producing of it is strictly forbidden! The Dalmatian Islands are renowned for national lacework; Gobelin tapestries, articles made from wood/leather and wool, carpets, ceramics and traditional costumes.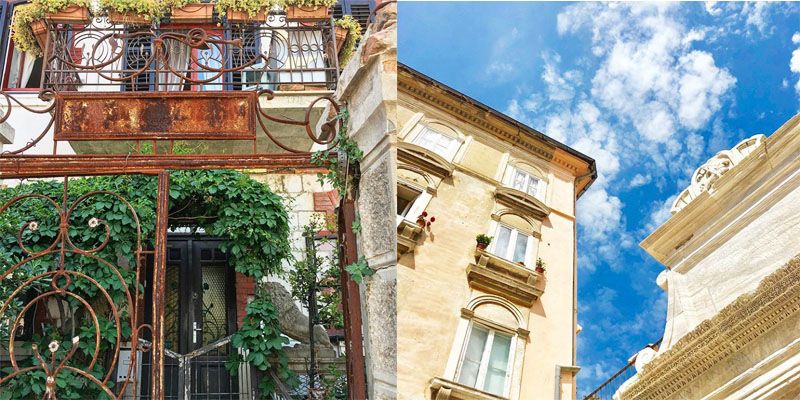 S

ouvenirs
Most significantly, unforgettable experience and lots of beautiful photos! We will continue our story about this amazing country. Croatia has a large number of unique monuments of architecture and nature reserves. We will tell you about places which should be visited in the first place. Impenetrable and dreamy town of Rovinj. It is located at the highest point of the Istrian Peninsula, and is the second largest town after Pula in this region. Here rather than elsewhere in Croatia, the spirit of vital spark and neighboring Italy in the air. A serene harbor and snowy swellish yachts, fishing boats and lanes, antique squares in the midst of Venetian architecture. There are lots to see, especially, in the local markets. Lots and lots of finely colored souvenirs and variety of goods you will find in the town market, which is located on Valdibora Square. Symbol of the town is window shutters. One can see it on each building these elements of exterior in the exquisitely crafted form with variety of colors and forms. As a souvenir, windows shutters, namely, are represented all over the place at all stores. Another symbol of the town is lavender. You will see permanently oil, a soap, cosmetics, and bags with this herb. Nearby to the church of St. Phemie one can see an alley it is the main street for shopping. We also recommend you to pay attention to Basilica of St. Euphemia, Brijuni National Park, Museum of Local Lore, History and Economy, aquarium, beach 'Crveni Otok', minesweeping vessel 'Coriolanus'...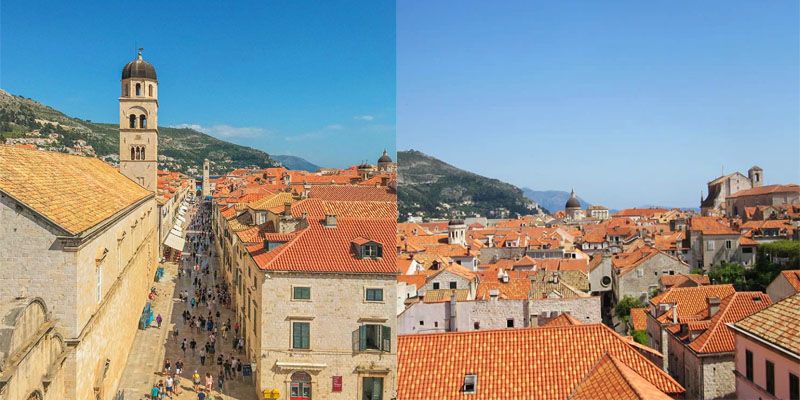 Dubrovnik
A trip to the Balkans it is hard to imagine without a visit to Dubrovnik! Tourists have a passion for the Old Town in Dubrovnik it is mighty fortress made from stone.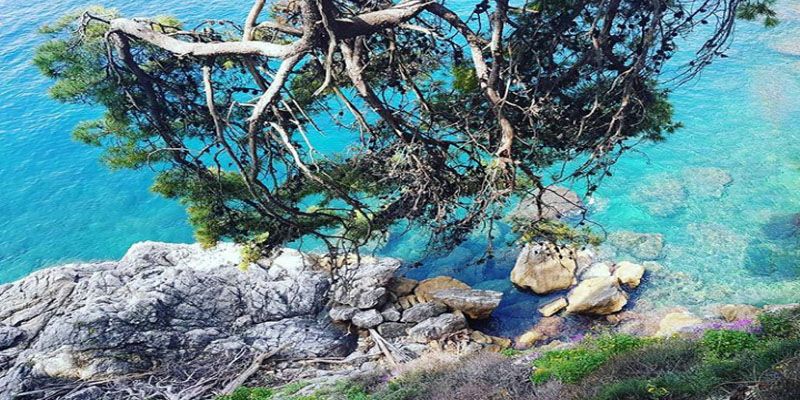 In the midst of the mountains and a see picturesque landscapes are created, which can be seen during a walk through the wall. You will be fascinated by one-of-a-kind coloring of local streets.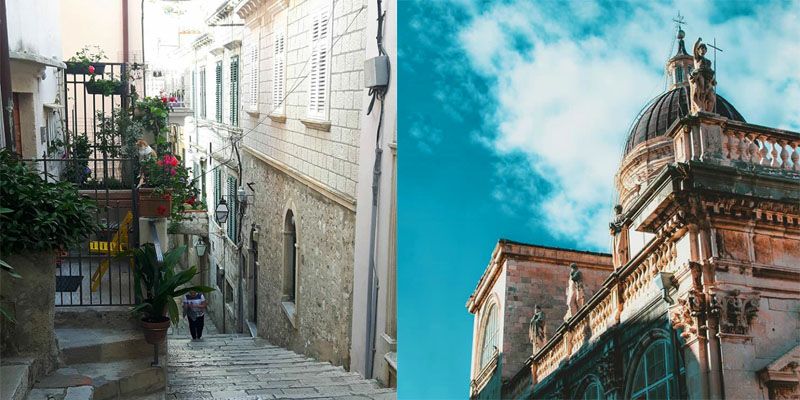 Also, remember to visit bell tower of the town, an old port, the Rector s Palace/ Princely Palace, Franciscan Monastery, the street Stradun, the fortress Revelin, Stone Bridge, Onofrio it is a large fountain (there is a small fountain as well), Lodge Square, Tower Minčeta, Cathedral of the Assumption of the Virgin Mary, the Church of St. Blaise, town gates of Pile, airport, Lokrum Island, the Sponza Palace, and, of course, town market!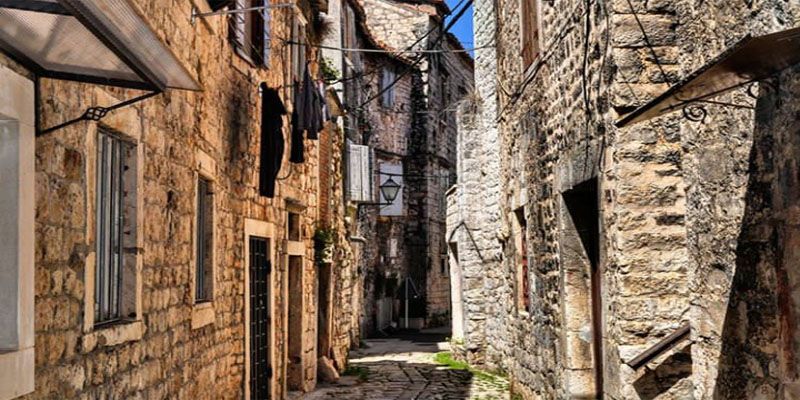 Zagreb



Then, will be Zagreb on our way, it is capital of Croatia. After Declaration of Independence had been made, Zagreb became its capital, and began to develop rapidly and became reconstructed. Nowadays, it is gorgeous and contemporary European city, center of cultural and scientific achievements, business and political capital of Croatia. Also, it is the most significant transportation and commercial bridge between the Adriatic Coast and the Centre of Europe. Lanes with artworks will lead you to medieval center of the city. Upper Town/Gornji Grad in Zagreb will beckon you with the Cathedral Church Kaptol - a perfect example of the Neo-Gothic art. Away from here, along old street one can go to the central market Dolac; nearby to it is located the biggest city square - Ban Jelačić Square. Lotrščak Tower informs citizens that afternoon has come yet by shooting from cannon, and, there is a beautiful view of the entire city: you will be welcomed by the Church of St. Mark, the Church of St. Catherine in a Baroque-style, which is located in Catherine Zaritskaya Square, Bloody Bridge/Krvavi most, St. George's Monument, Stone Bridge, the Cathedral of St. Stephen and Episcopal Palace, the Cathedral, Zagreb City Museum and many other interesting and unusual places.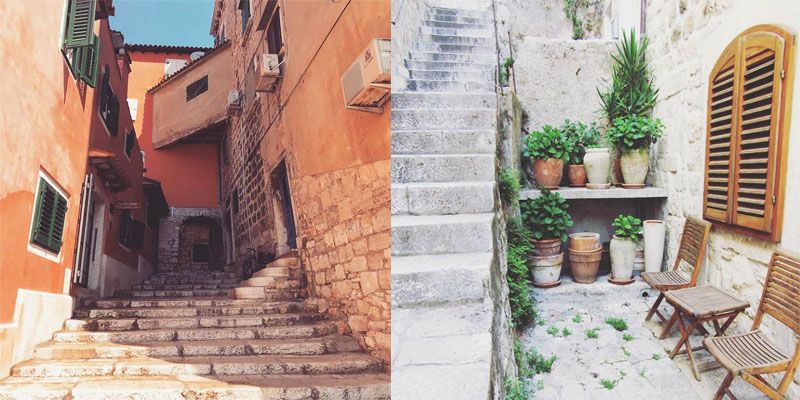 Rab



A wonderful Rab Island with sandy beaches will give you a quiet and relaxing holiday. It is well-developed tourists resort that welcomes thousands of visitors. It attracts by its impressive beaches and pristine nature, great history of emergence and original conjunction of old and new. The main city Rab is proud of its medieval architecture. Be sure to visit the Cathedral of St. Mary, the Monastery of St. Andrew, the Church of St. Justina and Monastery and Church of St. John the Evangelist, as well as Benedictine Monastery, the Cathedral of St. Anthony. The cozy twining streets hold a subtle shading of Venice in the buildings of the palaces of Dominis, Krnota, Galtsigna and the Prince's Palace on the Central Square. Other settlements are not inferior to the island. Among them, the city Barbat, Lopar Resort and its 22 beaches, resort village Supetarska Draga on the banks of a fabulous bay, in the north of the island and its ancient church that holds the oldest bell of the Adriatic world. Fans of outdoor activities will find many water and sports entertainments.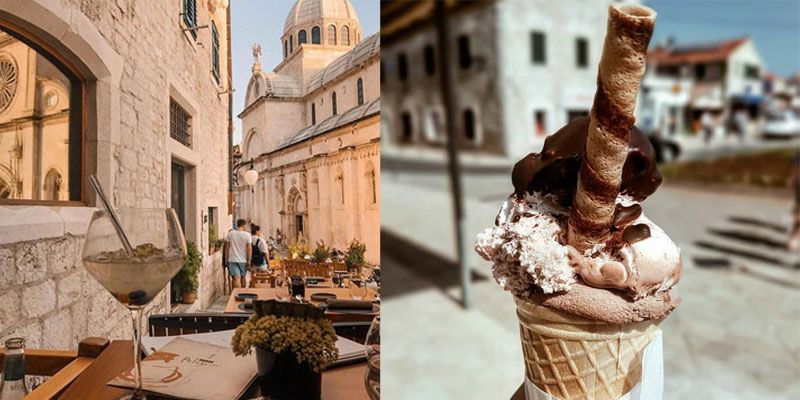 Zadar



Zadar is a picturesque city, which is divided by the ancient street 'Shiroka' /Broad Street, which was paved by using ancient Roman road. The old town lies on a lovely peninsula, and wells of the fortress guards it securely. Thanks to Shiroka Street, you will see the main sightseeing attractions of Zadar: the Church of St. Simeon/Crkva sv. Šime, Art Gallery with exhibitions on the People's Square (this is the place where one can find a heart of the urban life). Sea Gate/ Morska vrata connect us to modern part of the city. The Forum Romanum is the largest on the coast; The Church of St. Donatus is a symbol of the city. Archaeological Museum is very interesting; the Cathedral of Zadar. You will be especially delighted in the contemporary Sea-Organ Symphony steps of which lead directly to sea, and sound will be emitted by thousands of organ-pipes.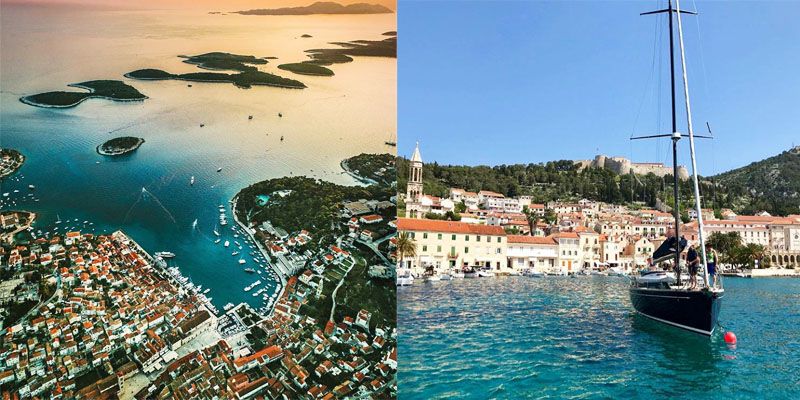 Croatia has many unique sightseeing attractions of which we can talk for a long time! Do not miss opportunity to visit the famous Cathedral of St. Jacob in the city of Shibenik, Split, resort town Pula, Hvar Island, Plitvice Lakes National Park.
Absolutely pure and calm waters of the Adriatic Sea, a beautiful flat sea bottom with interesting plants and schools of fish; caves and shipwrecks – attract the diving lovers here.
May – October is perfect time for this type of attraction (hobby). There are many deep-water rivers: Numidia, Coriolanus, Lina. Underwater caves Galebovi Walls, Banjole Island, Sturag, and the Church of St. John – just will not leave you indifferent.
Fantastically beautiful and interesting country is waiting for you! Love and romance; spirit of history, beauty of nature - prevail here.