It is unusual place on the Earth, and it is perfect for those, who are willing to find exotica and out-of-the-ordinary places of our Planet. Here, firm land is bounded by two oceans at the same time – the Pacific and Atlantic Oceans, and Caribbean Sea as well; beaches are covered with black sand, moreover, in the mountains, volcanoes and tropical jungles you will find lots places possessing historical interest of all mankind.
General Information about Costa Rica
Costa Rica is a perfect place for adventures and ecotourism. Well, thanks to national and international programs, biosphere reserves and national parks preserved its pristine nature that beckons tourists a lot!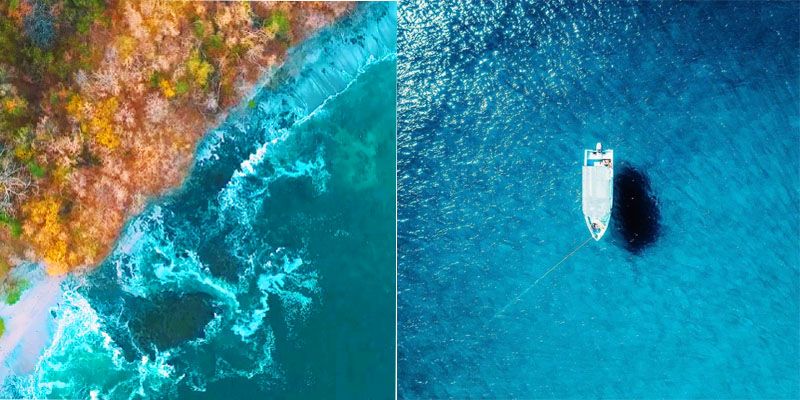 Republic of Costa Rica is located in Central America, and near the border with Panama and Nicaragua. Guarded nature reserves cover approximately 27% of its territory, and lots underwater caves, which will be perfect for rafting on the Reventazon and Pacuare rivers; mountain peaks, active volcanoes and admirable river valleys. People live in center of the country on the plateau with fertile agricultural lands surrounded by mountains. In the Pacific Ocean 550 km away from seashore is located the largest desert island in the World – Cocos Island (owned by Costa Rica). At his time, struck by the beauty of nature, explorer Jacques Yves Cousteau called it the most beautiful island in the world!
Thousands of tourists come here to enjoy diving in a spotlessly clean water of the ocean. Also, to country belong other desert islands - Negritos and los Pájaros Islands. 2/3 of entire territory is covered by forests, where trees grow of valuable species - red, ebony, balsa. Incredible number of animals, insects and plants represent local fauna. Seashores of Costa Rica attract lots of surfers/sailboarders by its splendid waves and beautiful beaches. Besides, here food is plentiful and treated with imagination; inhabitants are friendly, affordable prices as well! No wonder that many cruise liners, coming into these parts of the world, are sure to make a stop at the local ports.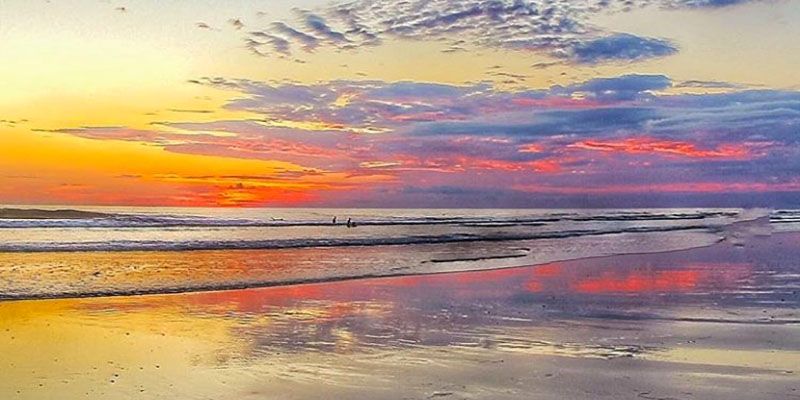 Climat of Costa Rica
Climate of Costa Rica is subequatorial. Most of the time there is hot with frequent rains: in July temperature is about + 25 C, and in January it is + 23 C (in the lowlands). Most of the precipitations fall on the Caribbean Coast and Eastern Mountain. However, it is hotter on land from the sidelines of the Pacific Ocean and in the western regions. There are 4 months per year, when it is dry in winter. Despite of the peculiarities, each season of the year is beautiful and unique in its own way! Lushness of flora in the rainy season and blooming orchids, cacti in the dry season – allows Costa Rica to be resplendent with colors throughout the year.
Official language in Costa Rica
Official language of the country is recognized Spanish, nevertheless, many urban dwellers speak English.
At head of state – President.
Population of Costa Rica
Population size – approximately 5 million people, of which about 65% - Caucasians, as well as representatives of other races.
Religion of Costa Rica
Catholicism prevails in the religious sphere.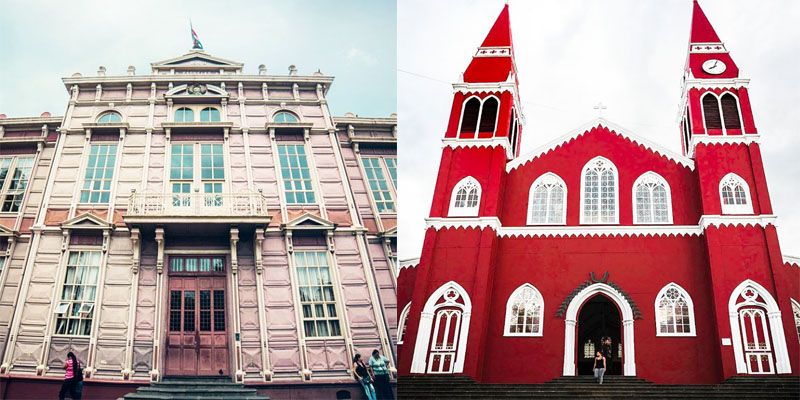 Capital of Costa Rica
Capital - of San Jose city.
Money and currency of Costa Rica
Import and export of the foreign and local currency is on an unrestricted basis, but it is obligatory to declare it. In country is Costa Rican Colon: currency, named in honor of Christopher Columbus. The currency exchange rate is about 535 CRC for 1 USD. Dollars are accepted everywhere, that s why you can it with you without a shadow of a doubt, but be ready to receive change in Colones. To exchange dollars for Colones and vice versa is possible in banks (the most profitable rate of exchange), hotels, airports and shopping malls. It is more difficult to exchange other currencies. ATMs/ACDs can be found only in shopping centers of major cities. Hotels are hold up to the standards of 4-5 stars. Also, there are small hotels and bungalows/ BGs, where will be cozy for romantic persons and those, who love a quiet rest.
Beaches of Costa Rica will enchant you with variety of sands – from white and gold to black like a night. Here you can go for scuba diving, sea fishing, and surfing; to bask in white sand observing the turtles. Night life is widely-spread here.
Safety in Costa Rica
There are no special requirements concerning safety: reasonable precaution will be enough – look after your clothes and pockets, carry a copy of your ID/passport and visa, drink only bottled water.
Roads and transport in Costa Rica
Roads under normal conditions, but there is no road surface marking, all guide signs in Spanish, and because of it be careful, if you would rent a car. There are lots of taxi cabs and at an affordable price – it is possible to pick it up at the very curb/roadside. It is better to move over on a plane or by bus throughout the territory. Railways here, unfortunately, are almost nonexistent. Urban transport is represented by local "minibuses"/ shuttle buses and buses, fare for which costs about 50 cents.
Food and traditional dishes of Costa Rica
Main products of Costa Rica cuisine are rice, fruits, meat, beans, fish and vegetables. Food is not spicy, because of spices that are not often used, but a dish is always served with chili sauce or ketchup. In this country the Spanish and Indian cuisines were combined by creating one-of-a-kind taste combinations. Baked and fried plantains are often served as a side dish. Kasados (pinto) - black beans and rice with vegetables - is the most popular dish and is served with meat.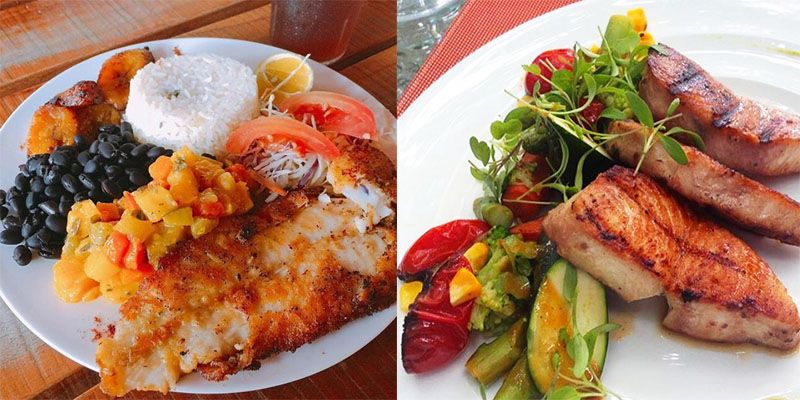 Ceviche - fresh fish soaked in lime juice and served with a side dish of corn or sweet potato/batata. Also, there is a thick soup olla de carne, in which pieces of beef meat and various vegetables with spices are combined all year round. Arroz con Camarones is baked rice with seafood and vegetables in coconut milk. For sure, you should try a la plancha/baked fish, pasties with different fillings/arreglados, mussels/shells Conchas. There are a lot of salads in every menu. So, it is impossible to resist without trying all variety of dishes of this part of the world.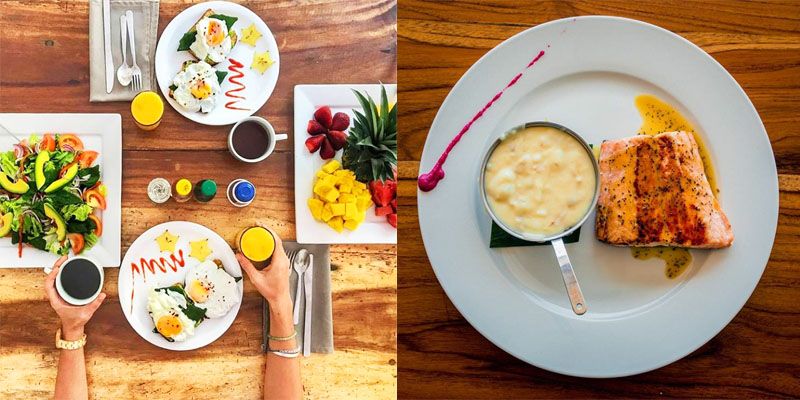 Costa Ricans love herbal teas; recipes had appeared few centuries ago. Local coffee that has gained popularity around the world are served in jugs and poured into small cups. One should also assess a local rum; coffee liqueur and light beer brands. Tips are welcome everywhere: 13% of tax are multiplied to a bill, and plus 10 % for tea, separately; sometimes, it is happens that it is already included to cost of a dish.
It is worth to take as a souvenir: coffee, variety of hand-made hammocks, figurines, wicker products, vases, bags, and jewelries made from precious trees and corals, as well as beautiful stamps with pictures of birds, flowers and butterflies. "Pura Vida" (perfect life) is main slogan of the country.
The state is proud of history of its own country, because this is where the South American and Mesoamerican cultures were combined.
Infrastructure of Costa Rica is well-developed; diverse nature, exotica, mountains and volcanoes, national parks and nature reserves, places of historical interest, beaches and diving - attract many tourists, who are convinced that this is where you can find an earthly paradise.
Costa Rica is divided into seven provinces (states), headed by San Jose
The largest cities - Cartago (was first capital of the state), Alajuela (where airport "Juan Santamaria" is located), Heredia city, which is famous for its coffee plantations, Liberia city with airport called as "Daniel Oduber"; the first city in the Caribbean Coast - Limon and port Puntarenas, where ferries leave for the Island of Nicoya, as well as the largest city in the northern part is the city of Quesada, surrounded by hot springs.
Nearby to the Caribbean Coast is located tropical rain forest. Despite of the fact that beaches here with the cleanest water and with snowy sand, this part of Costa Rica is not often visited by tourists, because of changeable climate, remoteness and mosquitoes. The main population is local Indian tribes and Africans.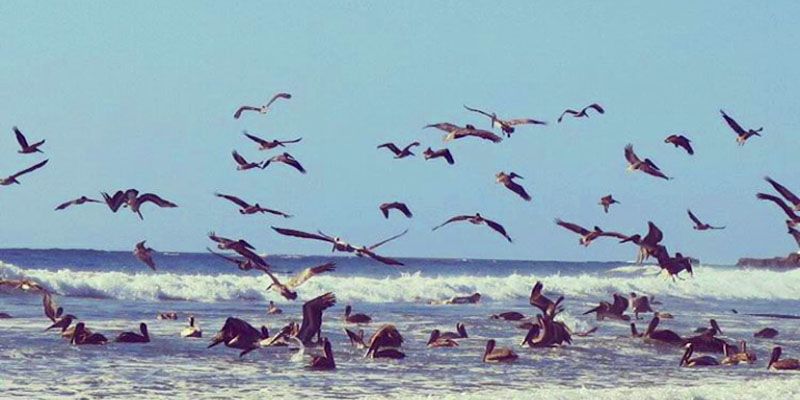 San Jose
San Jose is the largest city of the country, which is located in the central part and is a great start for traveling through Costa Rica. The city combines an authentic Costa Rican color and modern achievements. In the center there are few of modern buildings built in the Colonial and Neoclassical styles. Finely colored market with souvenirs, cathedrals and the National Museum – this is first item in the list of sightseeing attractions. When you have become sated with pleasure of seeing the city, you will see gorgeous and hospitable surroundings.
Alajuela
Nearby to the capital is located Alajuela, where you can see museum in an old prison, butterfly farm, Poás Volcano. Nearby to San Pedro de Barva region is located the coffee museum, in Sarchi it is center of local handicrafts and in Heredia - old Spanish fortress.
Cartago
South-eastwardly of the central city is located the first capital of the country – Cartago city, which had suffered from enormous destructions caused by volcano. But, it is still possible to see the beautiful cathedral and famous Basilica of Our Lady of the Angels; you can also visit Museum of Ethnography. Eastern part of the country has its own features: people of which communicate in a mixture of the Spanish, Indian and English language. Local people especially know how to enjoy nature and life. So, this is the place where the most striking city of the country, Limon, is located, where you can you can spend your time at the beach at Playa Bonita (Panama), go for a walk around variegated markets, and visit nature reserve of Estrella in the surroundings and Indian reservations in the La Amistad International Park. Tourists also enjoy seeing cocoa and rice plantations.
Northwest is the most interesting for travelers, because nature reserves Kourou, Cape Blanco Marenco; Corcovado National Park, Santa Rosa, Guanacaste, in whose territory are located volcanoes Orosi and Kako, Manuel Antonio; the Wilson Botanical Gardens, the "white city" Liberia, "Turtle Island" Tortuga, "Whale Bay" Bahia Ballena, hot springs Tabakon and La Catarata de la Fortuna Waterfall.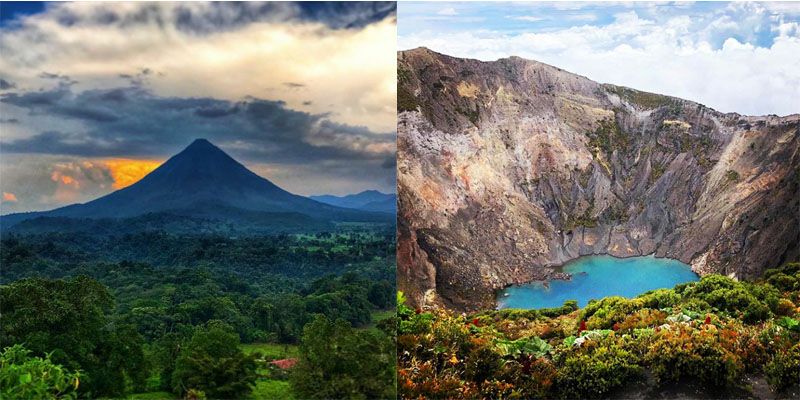 La Fortuna
For sure, a magnificent Arenal Volcano should be mentioned. By the way, entire territory of this country has 120 volcanoes, 70 of which are still acting! In the northern lowland is located a small town La Fortuna – the most visited in the region, because of its proximity: only 6 km to the most famous Arenal Volcano. Around the Volcano is spread out similarly-named park with beautiful forests, caves, waterfalls and Lake Arenal. Local settlements are small, but you can still find here bars, restaurants and overnight accommodation. You can book excursions on volcano, bike tours and walking tours, rafting on the mountain steams or on ropes over the waterfall. After such extreme entertainment you will want to relax in the local hot springs.
In the northern part of the Pacific region are the most beautiful beaches of the country - Playa Conchal, Flamingo Beach, Black Beach, Avelyanas, which evoke atmosphere of tranquility. The main inhabitants of the local hotels are surfers and lovers of the sea hunting, mostly. Southern part of the Pacific Coast represents geography of the country vividly.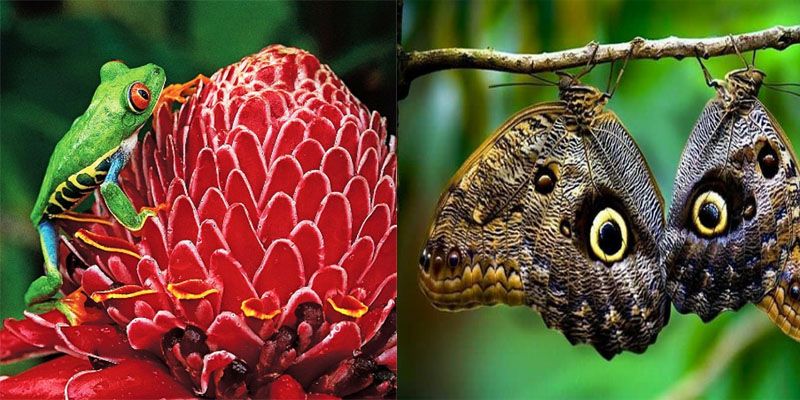 Osa and Nicoya
Osa and Nicoya - the main peninsulas here, this is the place where you can see the most diverse world of tropical nature, mountain forests and swamps. Foggy town Monteverde is one of the "Seven Wonders" of Costa Rica as well as the Poás and Arenal Volcano, Cerro Chirripó, the Rio Cheoeste, Isla del Coco and Tortuguero. Freshness of rain forests and fog, rich nature, nature reserves of this region, dense thickets of tropical trees it is a major attraction for ecotourism lovers.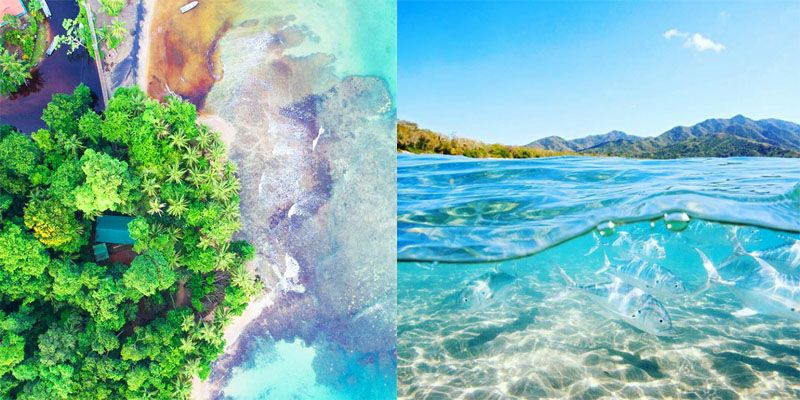 Beaches in Costa Rica
And, finally, let us see the most interesting natural attractions of Costa Rica in details: Manuel Antonio - Pacific beach, coral reefs and tropical rainforests are worth seeing! However, its similarly named park is the smallest in the country, but local diversity of nature allows it to bear a title of the main pride of Costa Rica. Currently, town Tamarindo is the largest beach for surfers. It has everything for what looking lovers of this kind of sport: good waves, sand, sun and lively nightlife. This town also is loved by nature lovers, because it is situated among the mountains national parks.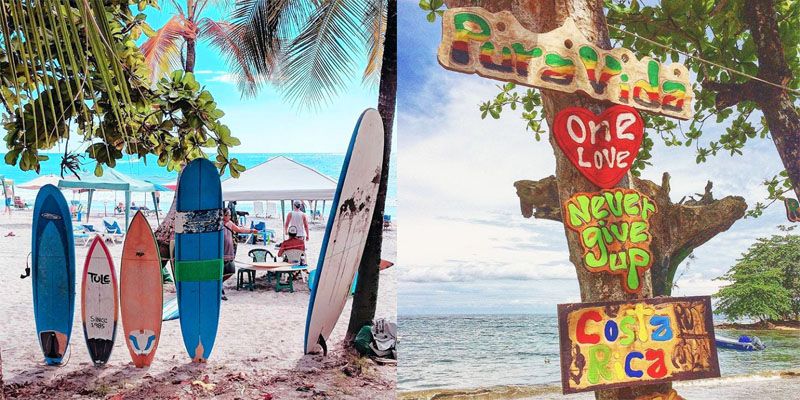 Jaco Beach is also can be called one of the most popular, because there are several kinds of recreation were mixed: horseback riding, surfing, fishing, kayaking, and hiking - the local tour operators provide entertainment and leisure according to your preferences. It has become easier to get here after constructing of highway from San Jose to Jaco in 2010.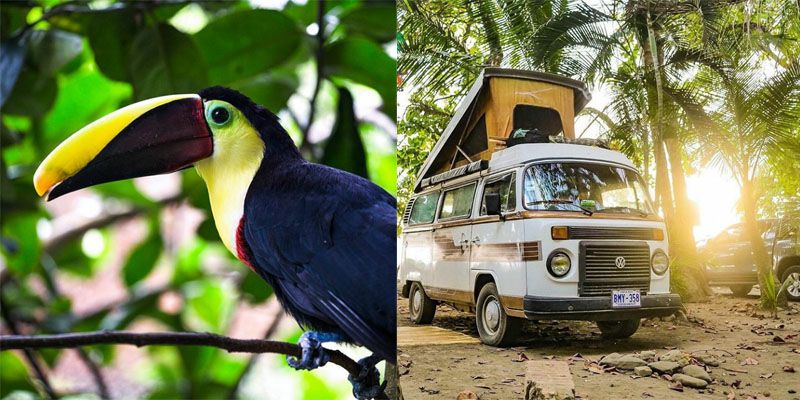 Nowadays, it is a place of pilgrimage tourism. Puerto Viejo it is better to visit in February-April and August-October, because at this time it is sunny and dry, while it rains on the rest territory of the country. In these parts of the world prevails relaxed atmosphere of the best city of Caribbean Costa Rica, where entwined Latin American, Afro-Caribbean culture with culture of local Indians bri-bri. Nearby are located Cahuita National Park and Gandoca-Manzanillo National Wildlife Refuge – the kingdom of wildlife. On the beautiful beaches of Tortuguero many thousands of turtles lay their eggs every year. The local conservation area has a global significance, and it is called "Costa Rican Amazon", channels of Tortuguero – the greatest water system for exploring of jungle and movement in the water. The local Afro-Caribbean atmosphere creates a unique colour, which is manifested in all spheres of life. Tranquil, pleasant Drake village gives rise to Corcovado Park - famous for its clean environment, a variety of wildlife. To the north of Osa is situated the Drake Bay - the perfect place for adventure lovers in the wild. Many hotels and guest houses will be perfect holiday destination away from the city. Near to it is occupation for those, who are well rested, got bored and want to spend free time actively/active pastime.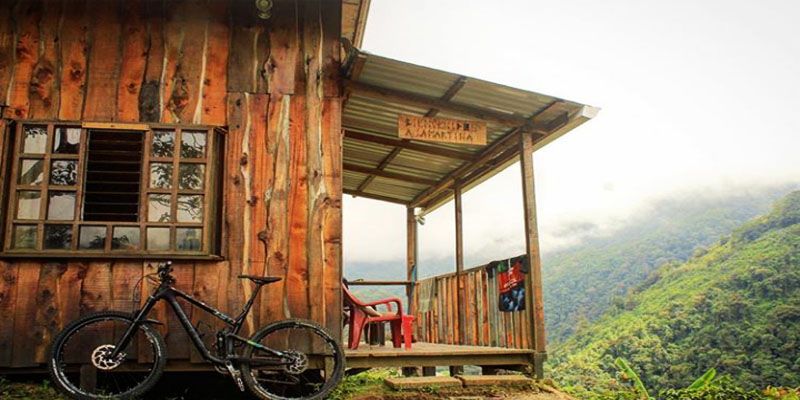 Montezuma region gained popularity among tourists traveling on a budget and admirers of nature, because of the amazing beauty of the beaches, mighty waterfalls that surround the village, and the nature reserve of Cabo Blanco.
As you can see, Costa Rica it is country of boundless opportunities for new discoveries and experiences!
Visit this beautiful country and take a look by yourself!