Montenegro. Holidays in Montenegro.
A country with tragic foretime that nowadays learns to live and make a smile in a new way - it is all about Montenegro!
This is a small Balkan country in a lovely place, which is located between mountains and the Adriatic Sea. Republic is a part of the State Union of Serbia and Montenegro.
Administrative center of the country is Podgorica, and its heart is located in historical and cultural center (in ancient town of Cetinje. 13,812 m2 is located on the territory of southern part of the Adriatic coast. Croatia is neighboring country in the west of its territory, and Bosnia and Herzegovina are located north-westward, and Serbia - north-eastward, and Albania - south-eastward.
Generally, Montenegro has four strongly marked micro-climatic zones that coincide with features of the landscape. Summer temperature is +24+26 degree, and absolute temperature scale minimum is 10 degree in Montenegro. On such a small area, respectively, lives a small number of people it is 650 thousand of people, among them are Montenegrins and Serbs, Albanians and Croats.
Official language is Serbian language in form of Roman alphabet. It resembles both ethnic and Montenegrin language, which is widely used by many of people in everyday life. The Russian and Hungarian language are in great respect here. The English language is widespread in big cities and resort zone as well. It is worth to lay emphasis on the local writing system, separately. On a large scale, Montenegrins use Cyrillic alphabet, but very often you can see a mixture of Cyrillic alphabet with Latin one, that had arisen since the time of invasion, namely, when territory of Montenegro was under the control of Italy and Austria-Hungary. For historical reasons, religion had become a thorny issue for people that lived on the territory of the contemporary Montenegro. Nowadays, more that 70% of people are Orthodox Christians, about one third of inhabitants are Moslems, and also you can find Catholics here.
As Montenegro is a part of the Eurozone - local currency is EUR. You can redeem your money for cash in branches of banks, for instance: The National Bank is open from Monday till Friday (from 10:30 am till 14:00 pm). Also, commercial banks are open on Thursdays (from 8:00 am till 15:00 pm), and on Fridays (from 8:00 am till 13:00 pm); also, at the officially recognized exchange offices (some of it are open even on weekends), as well as directly in the hotels. However, it will be difficult to pay by credit cards and traveler's checks on the territory of Montenegro. There are accepted only in a capital and in resort areas.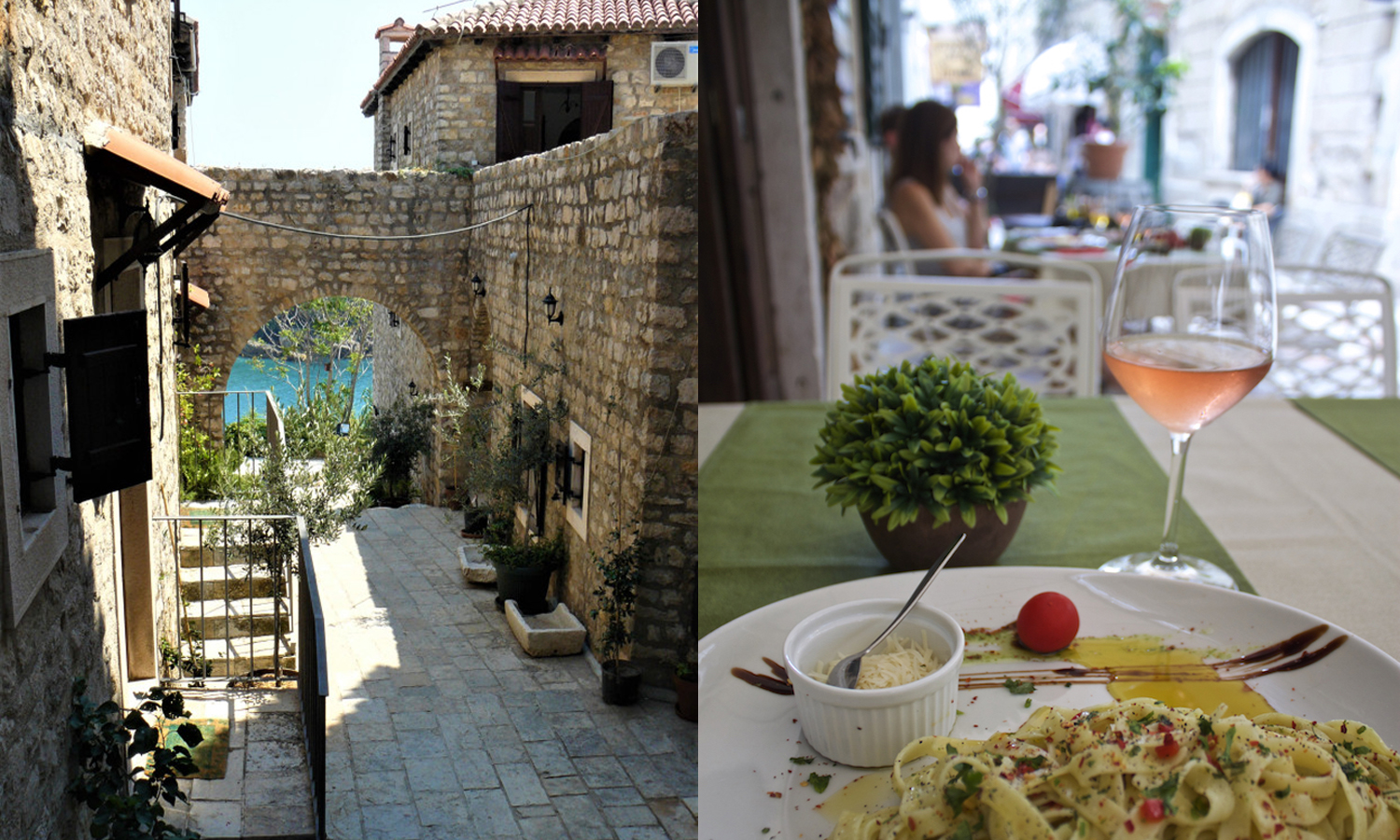 By traveling, you always want to take a piece of the beloved place. People take from these picturesque places a red wine: dry or demi-dry wine 'Vranac' and white wine 'Krstac'. There is a production of fruit-flavored vodka, rakija, like in all Mediterranean regions. You can buy also grape vodka 'Krunak' or 'Loza', and hobbyists can even try a home-made alcohol - domachu. Mostly, a main souvenir of Montenegro is considered to be a capa, round hut with a blood-red topping that combines the Montenegrins, Serbs and Croats. This is a very symbolic thing. Its black edging is a grief for lost majesty, and blood-red topping denotes the blood that had been spilled by inhabitants of these places for a long and not always happy history, and five golden hairs denotes five hundred years of yoke and oppression. Also, you can see the cross and five flints and steels on the hat (it is an old Serbian coat of arms), or crowned double-headed eagle on whose breast is placed a shield with a lion. This is the coat of arms of modern Montenegro. Taking into account the fact that Montenegro is an Orthodox country with a high level of religiosity, there are lots of monasteries and sanctities, you can also find a talisman/averter in the form of icon, cross or chainlet.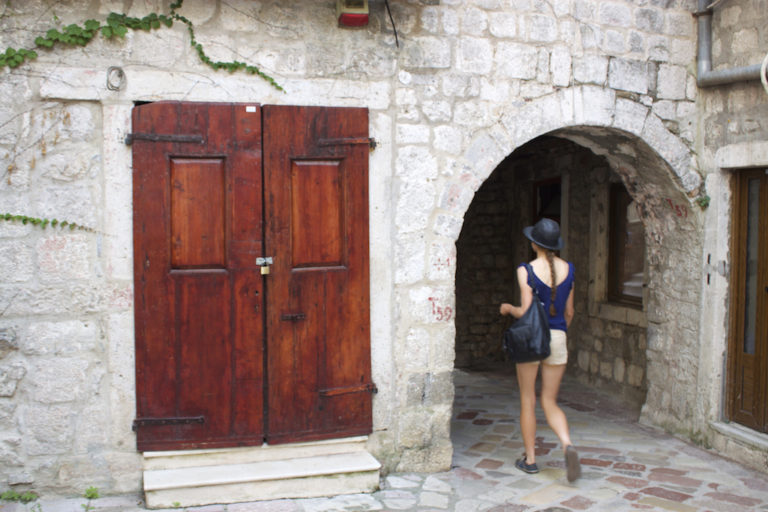 It should also be revealed a little secret for big shopping lovers.
Considering that Montenegro is closely to Italy, then, qualitative clothing made by Italian designers is brought here at the end of a season. Local prices are significantly lower than Italian ones, that s, if you wish, you can buy a top-quality clothes at a cheap price. Also, nutrition in Montenegro is relatively cheap. For example, a meal without seafood will cost you 8-15 euros, and with seafood will be about 20-25 euros.
Another huge piece of expenses for travelers - is transport. Usually, people arrive by air in Montenegro in 2 international airports - Tivat resort or Podgorica . The country has also its own national airline, Montenegro Airlines. That flights t are fly in neighboring countries, mainly.
Railway line here was stretched from North to South of country and leads into Serbian Belgrade. Its undeniable advantage is breathtaking views outside the window, namely: Skadar Lake, basins Zeta, Tara, Moraca rivers, that flush between mountain group of the Sinyavina and Bjelasica. Also, there are commuter trains/shuttle trains, but they have not an extensive network, that s why buses are more popular here. Lots of buses run on the Adriatic coast, especially, between the resort towns. Intercity bus transport is in private hands, so even if you have not seen a needed route in a schedule - it does not matter! Ask the cashier about it, and he/she certainly will advise you something!
Bus tickets are bought directly from the driver, but if you are using intercity buses, do not forget to punch your ticket!
You can always take a taxi or chose and rent a cars. Probably, it's the best option to see marvelous and picturesque Montenegro. Potential driver should of 21-year old and his/her driving experience should not be less than three years. If you suit to this criterion, you enter into contract, make payment and collateral - all road of Montenegro will be yours! The price indicated in the price often does not include the additional 17% tax, plus do not forget about insurance fee (5 to 9 euros per day).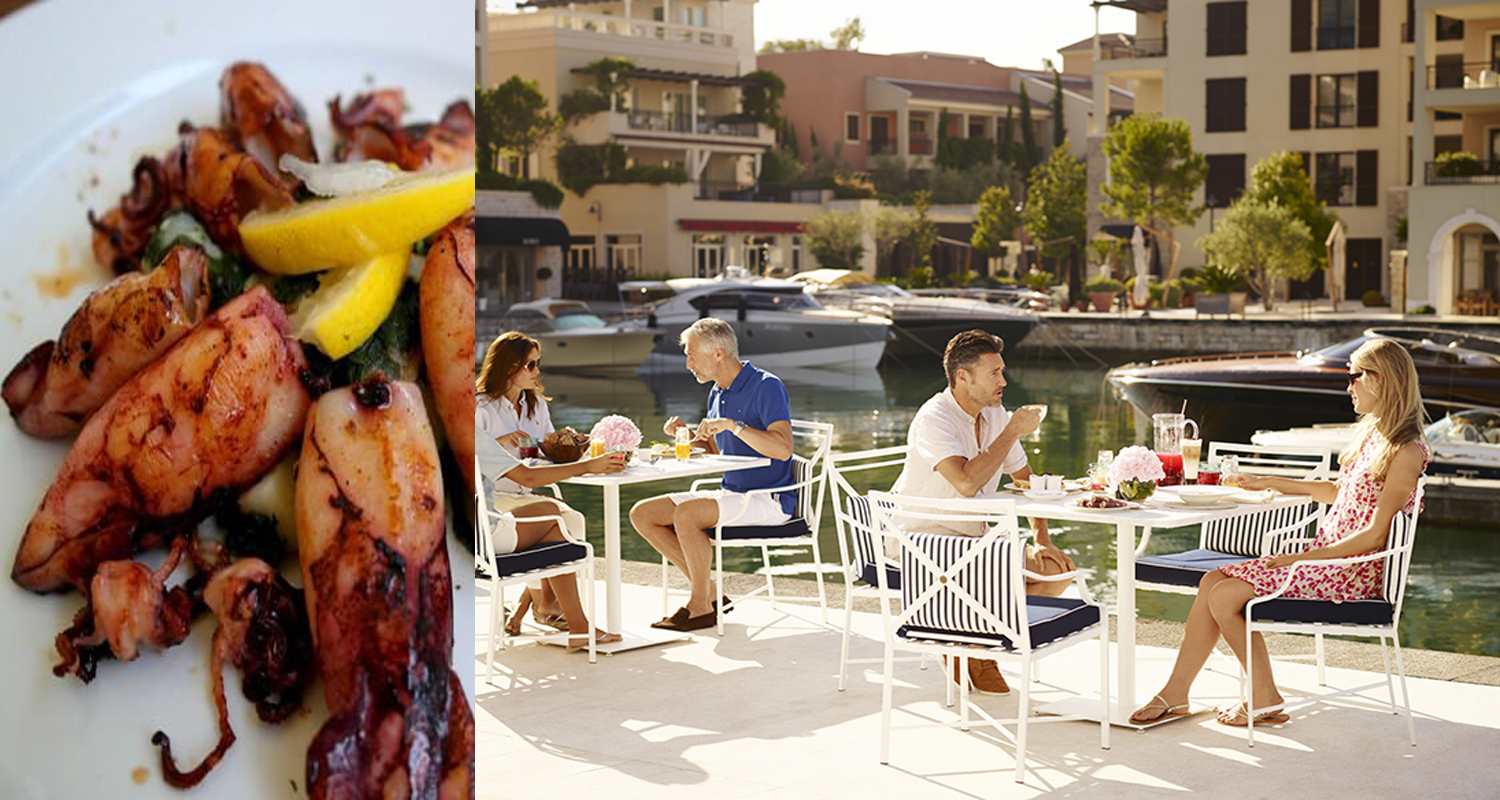 Choose the most comfortable option for you and begin to explore Montenegro! There is lots worth to see here... Today, we will try to identify the major sightseeing attractions of this country.
The main feature of Montenegro and its alluring feature are the cozy old towns with meandering narrow streets, where polite and friendly townspeople will meet you in small shops. In this area are closely intertwined Greek, Byzantine, Turkish and Roman culture, embodied in the graceful architecture of ancient Budva and other cities. Many tourists become fascinated by St. Stephen, which is the most famous resort in Budva Riviera, which got its name in honor of the saint patron of Montenegrins. He is known for its picturesque fortress that today was converted into a hotel. This small rocky island with pink colour beaches attracts celebrities from all over the world to enjoy the peace and quiet. In its stone paths and tunnels and shady gardens likes walking Princess Margaret and Christina the Netherlands, Sophia Loren, Claudia Schiffer and many others. St. Stephen is connected to the coast by a thin isthmus, in the southern part of which was stretched out the resort town of Petrovac. A beautiful bay where it is located, olive gardens and pine forests have made it an ideal place for lovers/ lovebirds. Delightsome nature, soft sand beaches of Petrovac and Lučice, the ancient Venetian castle and numerous churches among which hide cozy cafes - all of this creates a unique romantic atmosphere.
A must for lovers of history: we advise you to visit definitely Cetinje. The city is located at the foot of the Mount Lovcen. Montenegrins themselves consider it as the symbols of honor, courage and love for their own country. Once, Cetinje was also the Montenegrin Church, and a stronghold of resistance to the Turkish yoke. Today it is a museum town, where there is a well -preserved collection of weapons. City museums, galleries and art galleries are also worth to be visited! The monastery of Cetinje are kept hallows/holy relics of St. Peter Cetinje, part of the Holy Cross and sword-arm of John the Baptist.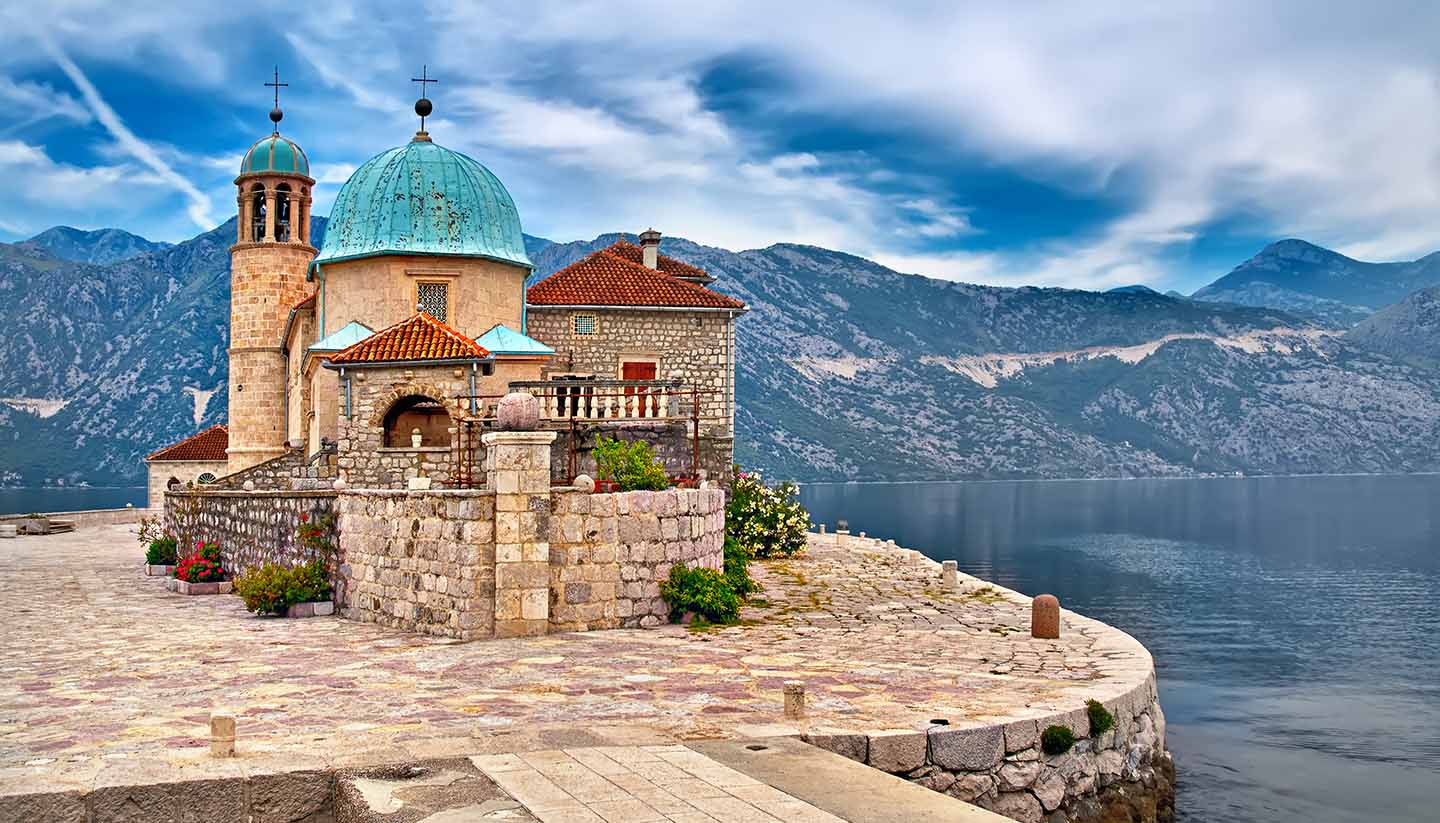 Hidden by clouds, hovered in the mountains it's the Ostrog - the most sanctuary of Montenegro. The Monastery was built in the 17-th century. It's a repository of the relics of St. Basil of Ostrog. Many miracles had happened in these place (old monk can tell about it). Even today, rich and poor Catholics, Orthodox and Muslims coming from all over the world to find a healing for they soul and body. The Ostrog is located in 40 kilometers from Podgorica, surrounded by harsh mountain peaks, against which its palaces/halls/ bridal chambers build of a white stone seem to be literally hovering in the air.
Another hard-to-reach sightseeing attraction is Skadar Lake. It's known as the biggest Balkans Lake, as well as one of the few swamps with fresh water, which had become natural habitat for pelicans and big bird in Europe. On its shores time seems to have stopped: churches, fortresses and monasteries were frozen at eternity, nature harmoniously intertwined with the history...
One more wonder of nature is a nature reserve of the UNESCO - Durtomir. Mountain peaks, glacial lakes, magnificent canyons, marked trails for tourist/hikers and unimaginable "Ice Cave" are waiting for you in summer, and in winter nature reserve turns into a ski resort where you can go snowboarding, sledding, skiing or just enjoy the ancient, untouched forests with a cup of hot chocolate. Also, adventure travelers/ recreationists may enjoy visiting of the resort of Ada Bojana. Besides the fact that it is the center of nudism/ naturism, is it also a special eco-climatic zone that has arisen due to exuberant subtropical vegetable life, wildlife diversity and fusion of fresh water of Bojana with the salt Adriatic Sea. The wonderful sandy beaches, stunning sunsets during which heaven and earth are merged, as well as favorable winds that facilitate to get windsurfing lessons, had turned this place into a youth resort. On the river banks of the island have settled down the fishing villages, from its threshold local inhabitants go fishing.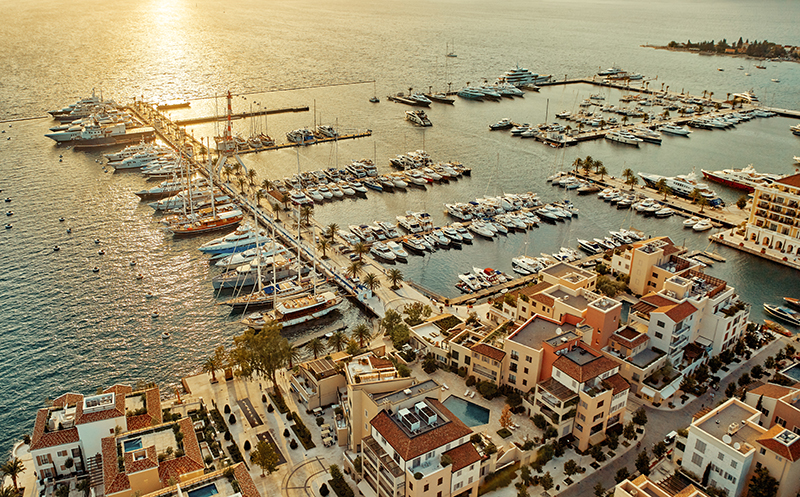 Beautiful unique place in Montenegro that you must to visit - it's a city of Kotor. It is a glory of the commercial, artistic and cultural town, the birthplace of industrialists and brave sailors had waited for it, thus, nowadays, its streets have something to show and tell the tourists. For its city walls you will find a rich market with numerous products of local production: fish, dates, mushrooms, olives and more. A huge number of carnivals and festivals, which take place every year, give its place a peculiar charm.It is hard to imagine any trip to Montenegro without a visit to Budva. The ancient fortress walls of the city have endured more than one storm sheltering inhabitants from harm. The new town of Budva can accommodate a variety of accommodations for vacationers, restaurants where you can enjoy excellent seafood, legendary Slavic beach ... In old town you will find a picturesque citadel, where you can visit the old churches, the Archaeological Museum.You can also try paragliding (at an altitude of 760 m), bungee jumping (40 meters) and more. In recent years, vacation in Montenegro has become popular as ecological tourism, where you can enjoy pristine nature, excellent cuisine and ancient culture of the local citizens.
Finally, we will write about customs regulations. In Montenegro it's allowed to bring in/ import less than 2000 euros without a declaration. It's forbidden to import arms and ammunition; drugs, poisons, and pesticides; animals, animal products; amateur radio stations, who have not received permission of the Telecommunication s Agency.