Regular flights from Kiev to Istanbul are direct and with transfers. The most popular ones are carried out by several airlines:
PEGASUS

UIA

Turkish Airlines

Lufthansa

Azerbaijan

Air France

KLM
1. Flight Kiev-Ankara-Istanbul Pegasus airline costs from $ 66.99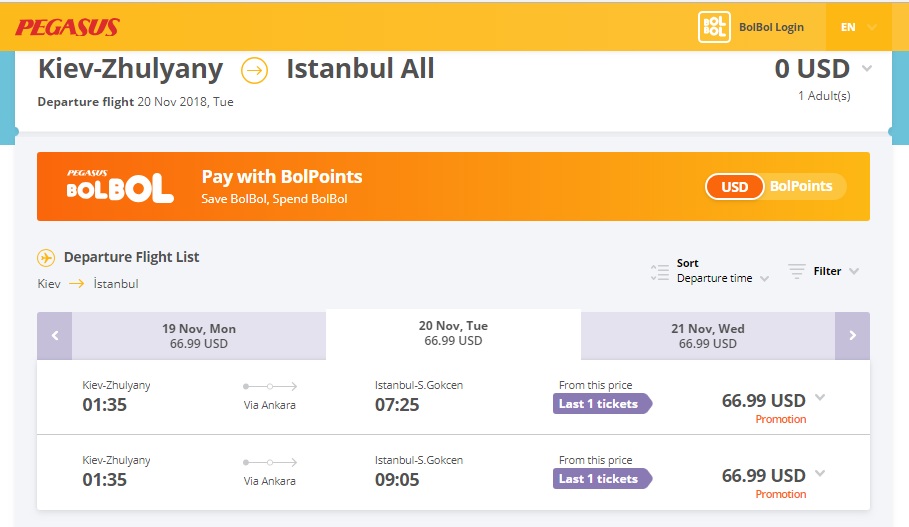 Flight schedule Kiev-Istanbul
Flights from Kiev to Istanbul via Ankara or Izmir, Pegasus operates daily from Kiev (IEV Zhulyany airport) via Ankara (ESB Esenboga airport) or Izmir to Istanbul (SAW S.Gokcen airport). The largest number of flights you will find on the spring-summer and autumn season on Mondays and Thursdays. In the low season, the number of flights noticeably decreases, and their cost drops.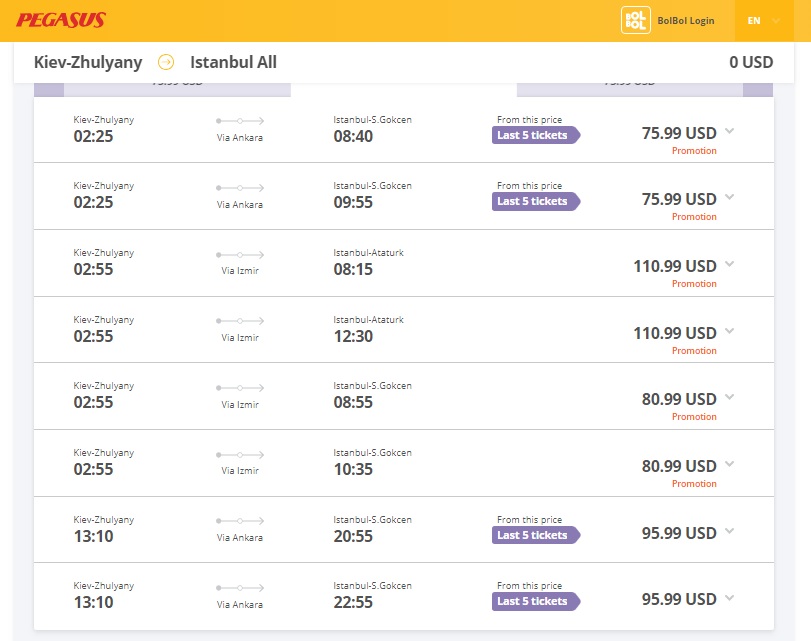 Search and find the best fares for Kiev-Istanbul flights: