Poland
Ancient Teutonic castles, amazing cities such as Krakow, Lublin, Lodz, Gdansk, Poznan and Warsaw, lush green pine trees, the salty breeze of the sea, nature reserves, mountains, lakes and Warsaw attractions, it's all about this beautiful country of Poland in Central and Eastern Europe!

Holidays in Poland are divided into two types; in the south are ski resorts and therapeutic and health treatment spas. There are no high mountains or steep slopes, but for families and beginners in the sport of skiing, this is the perfect setting! The skiing resort infrastructure is excellent and includes wonderful excursions, good quality slopes, excellent service and amazing food, all making for a great experience. In the south of Poland is the sea and the beaches.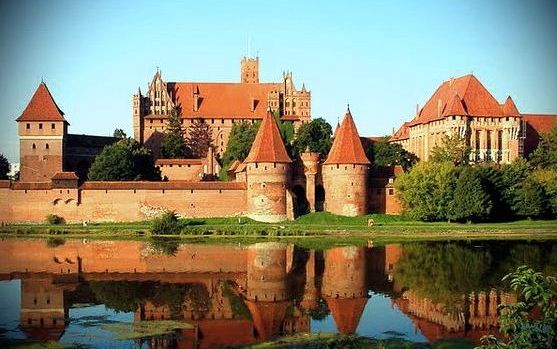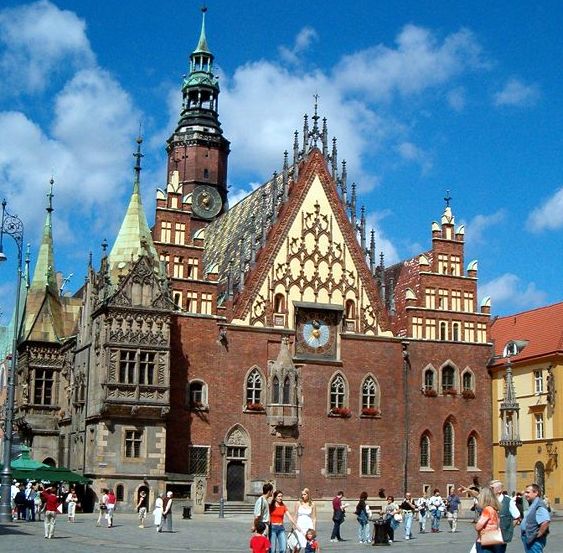 Warsaw is the capital city and the national language is Polish The population just over 38 million people with the predominant religion being Catholicism.
It is better to take US dollars or Euro's into Poland, which can be exchanged in exchange offices (Kantor) at the train station or in the city center. Many shops and restaurants accept the Euro and almost all hotels accept credit cards.
The country's currency is Polish zloty (approximately 3PLN = US$1). There is no restriction on bringing foreign currency into Poland but the amount should be declared over EUR3000. Taking money out of Poland has the same rules as bringing money in. There are restrictions on the import of medicines (including insulin) and gasoline is restricted to only what is in tha car gas tank.

Tourists must always keep secure their belongings and it is better not to take large sums of money or documents while walking. Smoking in public places is forbidden (fine = 500PLN)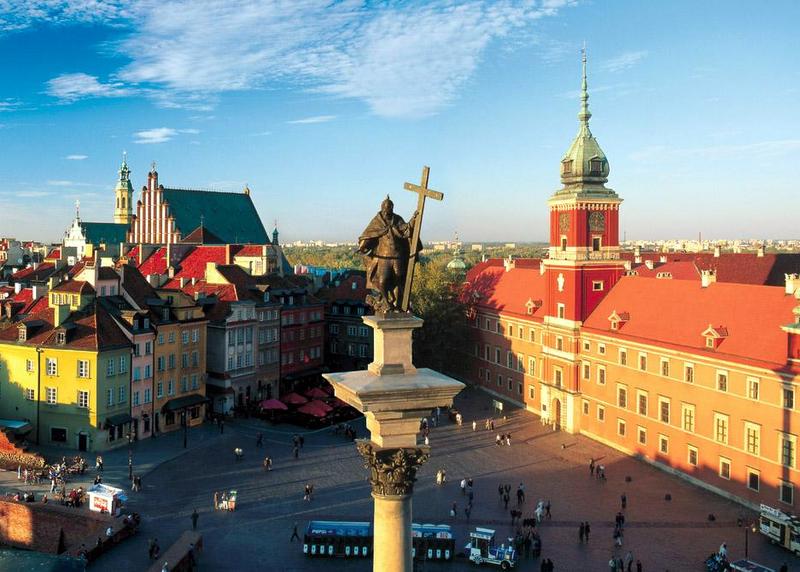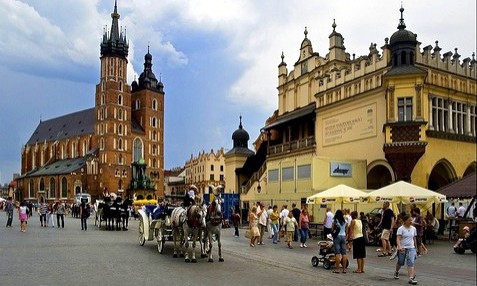 There is a good public transport system including trolleys, buses, trams and metro in the capital, taxis can be ordered by phone or at taxi ranks at railway stations and near the hotel. Please note that it is best to agree the taxi charge or rate in advance of the trip - the average is around 2PLN / 1km) . Giving tips to taxi drivers is not customary - but always welcomed. Rental cars are easily hired. Often the sidewalk is divided into two parts, for walkers and cyclists.
The climate is normal middle range and temperate, with summer temperatures ranging from +20°C to +30C. Winter is cold at -1C --5C. The center of the country is warmer and the climate is characterized by early spring and late autumn.
Hotels generally offer excellent service and coincides with most European standards. The resort lodgings are available in both boarding houses and hotels. Small luxury hotels in the old Gothic castles is very popular, especially in Krakov and other cities.
Every August in Gdansk is held the sv.Dominika Fair, where you can buy souvenirs or the "Sukennitsa"("Cloth Hall"), a traditional Cloth Hall in Poland markets. Shops are usually open from 9.00 to 17.00, while an increasing number are opening through the night and at weekends. Traditionally Polish gifts include cherry brandy "Baboon" or delicious "Zubrovka"("bison"). Old antique trinkets are also extremely popular.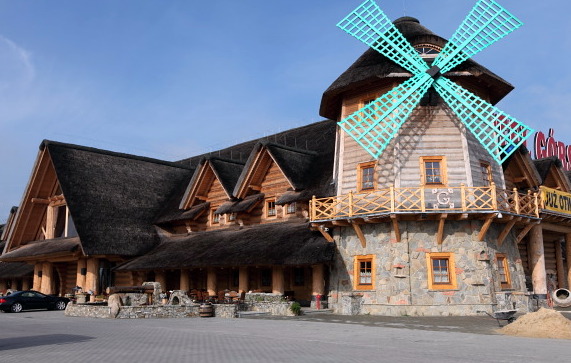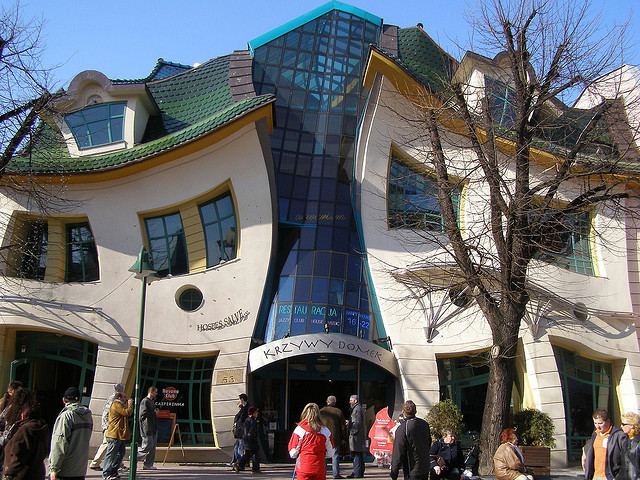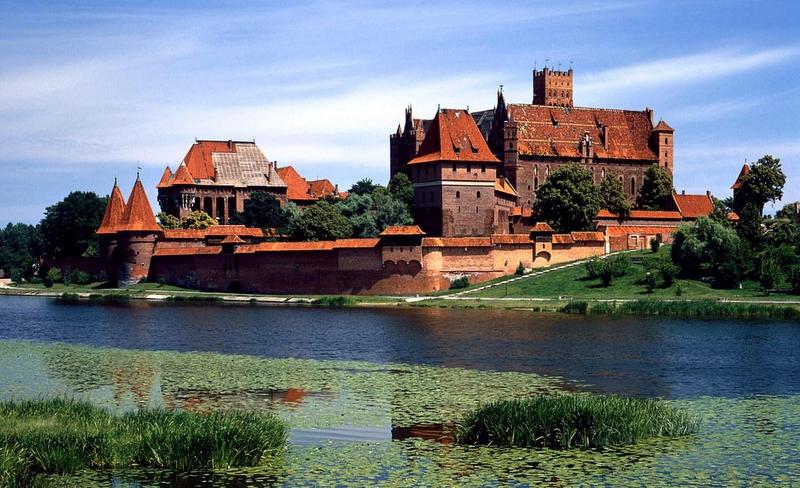 Be sure to visit the Museum in Krakow and the Royal Castle, the brick castle of Marienburg and the world's largest museums in Lodz, Welichka. Malbork, Wroclaw, Auschwitz, Svebodzyn, Zakopane and Sopot. All visitors should definitely visit the capital of the Teutonic Melborke monastic order and the underground city of Wieliczka. Do not forget to enjoy one of the most pleasant evenings of Chopin's music.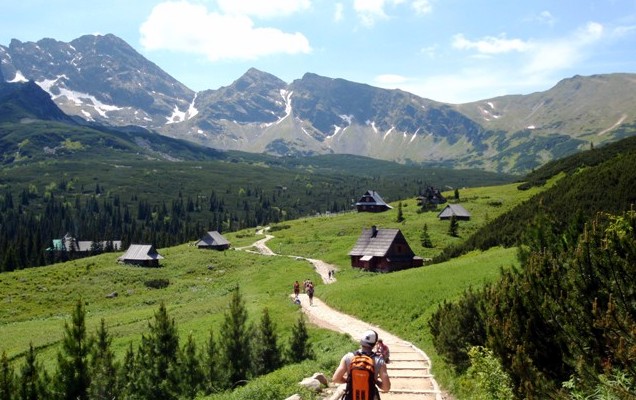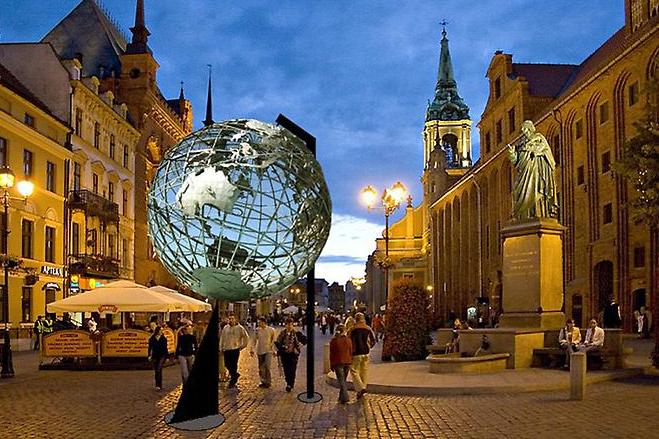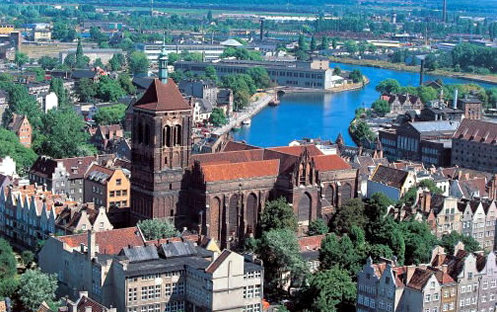 In the restaurant you should definitely order "Bigos", which is cabbage with meat, "flick" and chicken giblet chowder, "Zurek", on a special sourdough soup. Always very popular is meat with pickled vegetables and roots, various soups, cabbage, pickled and dried mushrooms, fish, pasta and gnocchi, You can now also find in the menu different salads and vegetarian dishes. These are similar dishes with neighboring countries including Germany, Hungary, Ukraine and Russia. Sampling different cheeses is now also very popular. There is a network of international quick service restaurants available in all major cities. Tipping around 10% of the bill in restaurants and café's is at your discretion.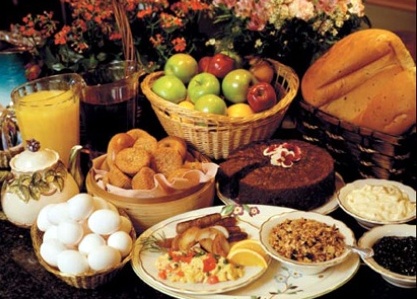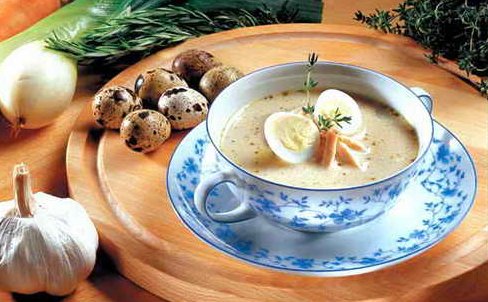 Enjoy!!!