Peru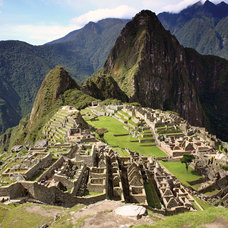 Peru Mysterious, steeped in spiritual knowledge of ancient civilizations, alluring for beauty of a nature with brightly decorated temples and historical monuments – Peru country. Republic of Peru is located in South America, bordered by Colombia, Ecuador, Bolivia, Brazil and Chile. Coast is washed by the Pacific Ocean. Head of state is President, and geographically Peru is divided into 25 regions and province of Lima Metropolitan. Capital - the city of Lima. The best time to visit the resorts on the coast of Peru will be the period from December to March, and in the mountainous regions and jungles - from June to August. There are two seasons: dry (May to October) and wet (November to April). Temperature holds up in the range + 16°C ... +25 ° C throughout the year on the coast, in the mountains, in winter, temperature drops up to +5° C. In pune zones (ecoregions) is high in the mountains, in the afternoon, temperature can rise up to + 28°C, and at night drops to -12°C! It is not surprising that snow peaks are always snow-capped and ice-covered here. Please, bear in mind that Peru is located is in a seismic zone - earthquakes are occurred here with once per year frequency, approximately. The country has about 30 million of people, of which about half - the Indians, many representatives and descendants of mixed marriages. Historically, 80% of local residents are Catholics. The official languages are recognized the Spanish and autochthonous – Quechua language and other Indian languages. Nuevo Sol is a currency of Peru (divided into 100 centimes); 1 PEN = 0,185USD. Currency can be exchanged at banks, exchange offices. It is better to bring the dollars; other currencies can be exchanged only in the largest banks of the capital. In hotels and shops is quite high commission. Keep all receipts and bills until the end of travel, because they can be used to exchange unused solis at the desired currency back. Import and export of local currency is possible without any restrictions. A foreign currency can only be exported no more than in the amount imported and declared upon entry. Credit cards and traveler's checks (preferably in dollars) can only be used in the capital and tourist areas, not in the provinces. Tourists should be carefully behave in public places, public transport. Beware of pickpockets, beggars and vendors who impose trinkets. Important documents should be stored in the hotel safe. As a rule, 10% of tea in restaurants and hotels are already included in the bill. We always welcome gratuities for and taxi drivers.
Transport. Due to difficult terrain of the territory of Peru, it is best to move around with the help of aircrafts. Here is a good flight connection between both cities, as well as with neighboring countries. Buses can also be regarded as advanced modes of transport in the area. Tickets are usually bought at bus stations and travel agencies (but here the prices are too high). A fare is usually dependent on the distance. City buses are very cheap, but often overcrowded. On the most popular routes run shuttle buses called as "kombis", it is a bit more expensive, but quality level of it is higher. Bicycle and auto rickshaws are cheaper than regular taxis. But, if you are accustomed to comfort of a car - take a yellow colored taxi: they are licensed and cheaper from those who watch over naive tourists near the hotels and train stations. In the Selva district canoe and motorboats are in great demand. Also, there are trains in Peru and this is relatively cheap mode of transport, that`s why it is very popular, but a schedule may be sometimes not kept. And if you have a stopover on route, always schedule your travel with a very large cushion of time/time buffer in between to be able to wait for the right train. By the way, is best to buy first class tickets (if possible). It is strongly not recommended to rent a car, because of the most of the roads are mountainous and in a terrible state: no signs, no markings, virtually none. Hotels meet European standards, even 3-star hotels have good food and spacious rooms. On the territories approaching tropical forests electricity is supplied up to 22.00 pm, then, a sole source of light still remain kerosene lamps in lodges/hotels. Before visiting the Amazon region it is imperative to be vaccinated against yellow fever and take malaria pills. In high mountain area a gradual adaptation is required. Also, in the list of things add a sun-protection cream. It is recommended to drink only bottled water. Taking pictures with local people is not forbidden, but you should ask for permission beforehand.
Peruvian cuisine has remained relatively original/ out of the beaten path and varied, despite of influence of the European cultures. Peruvians continue to adhere to the traditions of the local Indian people during cooking of products that give these lands. Potatoes and rice are present in almost every dish. There is a great many dishes with vegetables, yams, all kinds of meat, beans with pepper and garlic. It is worth trying locally grown fruits. The following traditional dishes will certainly attract your attention: rice in a pot of Peru style, saltado - fried ragout with vegetables, uwankaina papas- dish of potatoes, dried potatoes, carapulcra- dried potato with meat, tamale - fried dumplings with meat inside and wrapped in banana leaves, potato cakes with fillings - Casa Rellekka. Also, maize-meal porridge, soup of quinoa seeds, pumpkin dishes, "soup a la Creole" - a spicy soup with noodles, beef, milk, eggs and vegetables. In Peru, all kinds of meat are cooked with alpaca (steak Puno) and llama, and local delicacy for local people is stewed or roasted guinea pig - Kui. Assorted fried meat pachamanku is fried on the rocks in a sealed container. At seaside, for sure, menu consists of fish and seafood, prevailing. Ceviche – pickled fish with potatoes – one of the most typical dished for Latin-American cuisine, and, naturally, it is represented in Peru. Corn pones and tacos/tortillas/johnny-cakes, various pasties and puddings, pancakes, pies/layer cakes, cookies and lots of sweets are waiting for you in this part of the world. Beverages are juices, herbal teas with coca leaves, coffee. You can try a low-alcohol beverage chicha and stronger beverages: pisco and pisco sour. Local whiskey and rum taste good as well. Also, in Peru is well-developed winemaking. Beer lovers will find in local bars dark beer brands, mostly.
As a souvenir from Peru articles made from llama or alpaca wool, traditional pottery or wooden crafts, products made from pumpkin, adornments of gold and silver, furs, musical instruments, especially, leatherworking drums. By the way, in local markets in is not ashamed to bargain! In Peru shores work from 09.00 am to 20.00 pm, and in the capital – even up to 22.00 pm, also, there are 24/7 stores. In provinces, all completely individual and often depends on a season. There are more sightseeing attractions in Peru than meets the eye, because country has absorbed culture of many nations that lived on this territory. Most of all, this part of the world is visited by conscious tourists, who have already seen a lot, and who in search of fantastic travel experiences go here. The Andes Mountains is magnificent, historical monuments, beauty of the natural landscapes of the Amazon – all of this attracts to these places those, who are in search for something transcendent/ marvellous. Visa-free travel and low prices is a big virtue to visit these places, but, unfortunately, flight and sightseeing tours come with a price. By the way, cognitive program in Peru may be divided into areas: heritage sites of the ancient civilization and beauty of the natural parks.
Peru offers great opportunities for historical and ecological tourism. It`s largest cities, Inca Trail to Machu Picchu, the Pyramids, temples of Pachacamac, Marcahuasi Plateau, Colca Canyon is claimed to be the second deepest canyon in the world, high-altitude Lake of Titicaca, jungle trekking and climbing to craters of the eruptions/volcanoes, the city of Machu Picchu, Saksaywaman Fortress and much more – will not remain you indifferent! Prices of tours depend on a season, number of tourists. Some tours it is necessary to book in advance (for example, walking alongside the Inca Trail and Machu Picchu, because of the restricted number of people that are allowed to stay on the territory of a complex at the same time). Nazca Desert and its village are situated on desert plateaus of the southern coast of the country between rivers Ingenio and Nazca. It is impossible to estimate richness of this valley, only through bird's-eye view can be seen how it intertwines into a single image of dozen thousands of large outlines, which make land look like painted canvas. Mysterious petroglyphs of Nazca are one of the wonders of Peru. Many tourists are dragged by Lima - the capital of the state. The city is proud of the central Plaza de Armas, which is one of the oldest constructions of the country - a stone fountain surrounded by the Cathedral of Santo Domingo, the Government Palace, the Church of San Francisco and the Archbishop's Palace. The central regions are abundant by many colonial era buildings; the statue of San Martin will greet you at the Plaza de San Martin, and, then, go to temples in San Isidro. Stupendous museum of nations, a unique museum of gold, art museums, museum of inquisition, archeology and anthropology, ceramics - everyone will find a museum, which will be a shape of one`s heart that you will like! It will just suffice to mention bohemian district of Barranco, (center of night life), the district of theaters and restaurants of Miraflores, coastal area of San Isidro and "Bridge of Sighs" in the street of lovers Puente de los Suspiros, which will allow us to enjoy the view of the Pacific Ocean. We recommend for shopaholics Mercado Indio, Pueblo Libre, Kennedy Park, Miraflores – Indian markets, which are considered to be the best place for shopping. Marcahuasi Plateau is located in vicinity of town, which is considered more beautiful than the town itself.
Lake Titicaca ("Stone Puma") - one of the most unique monuments of the country. It is situated on the border of Peru and Bolivia and is the highest lake in the world, located at an altitude of 3810m. It is reservoir shipping/ navigable body of water with is of 8287 square meters, has unique, as for lake, underwater world inhabited by many species of fish, even a shark! The Incas Lake and its islands considered as sacred places. People themselves (Quechua and Aymara) build almost everything from reed growing of the banks: homes, schools, Totoro boats, churches and schools. Except for picturesque panorama of Lake, careful attention it is worth to pay for funerary towers (chulpas) Silustani, Taquile (Textile Museum, in other words, Island of the "men who knit"), the Temple of Pachamama (Mother Earth) and Pachatata (Father Sky) at an altitude of 4200m on Amantani Island. At the bottom of Lake we found the flooded city, which looks like steeped in legends ancestral home of the Incas - Cusco.
A little bit further away from south is located the port city of Tiwanaku, where had been preserved Akapana Pyramids till our time; famous Gate of the Sun and Kalasasaya Stone, underground temple ad ruins of ancient fortresses. Festivals are organized here annually, and herds of alpacas and llamas run along the slopes (finest fabrics and Indian clothes are made from wool of these animals). North-westerly away from Cusco is located, perhaps, the most mysterious ancient monument of the Incas on the continent - Machu Picchu or "Old Mountain", which lay in the Urubamba Valley at altitude of 2700m and with area of 33 thousand hectares. Observatory, different rocky palaces and temples, defensive and other buildings, staircases, pipe drainage systems, swimming pools, Temple of the Three Windows, Sacred Place and much more will tell you about lifestyle in this region hundred years ago.
Be sure to visit national parks: Costa (picturesque region and part of the Pacific Coast), Paracas (desert reserve, beaches and cliffs with a variety of wildlife), Inca Pisac Citadel, and White Cordillera as a part of nature reserve Huascaran, Kutervo - a park that is best known for an abundance of representatives of felines on its territory. In Manu, you can see all representatives of the Amazon fauna. It is impossible to enumerate all attractions and richness of its diversity that is absolutely stunning, surprising even for the most discerning and worldly-wise travelers. Peru is a paradise for those, who love active forms of entertainment and sports. On the northern coast beginning with November to February and on the south from March to December it is the best time for water sports: surfing, rafting, water skiing, underwater fishing. Nearby to some cities there are diving centers, but, in general, diving is not widespread kind of a sport in these parts of the world. On the plus side, climbing, tracking, cycling and paragliding is in the pink of condition. There is an opportunity for those, who love outdoor activities with relaxing holidays – to do bird watching. Nightlife lovers will find a great many bars, restaurants, nightclubs, discos and casinos. We wish you an unforgettable experience in this wonderful world of beauty and mystery!